Wiener Schnitzel
The Wiener Schnitzel is a tenderized veal escalope, salted and lightly coated in flour. It is then dipped into a mixture of stirred eggs before it is coated again with breadcrumbs this time. The schnitzels are then fried in heated oil & melted butter before they are served garnished with parsley & some slices of lemon.
Recipes for this delicacy can be found in Viennese cookery books since the 18th century. Since then it has held the crown of people's favorite in Viennese cuisine between locals and visitors alike. Almost every restaurant (even Vegan ones) in Vienna serves the Viennese staple.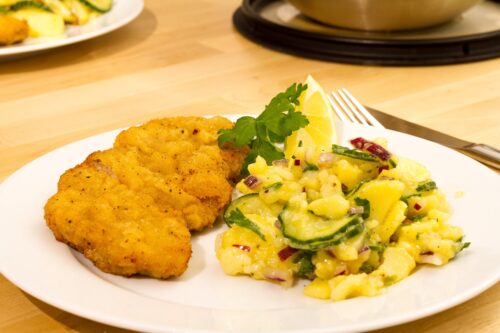 Probably the safest choice for this would be a Viennese favorite that tops the choice of TripAdvisor users,  Pürstner Restaurant.  The restaurant "Pürstner" is located in a typical house build in the turn of the century. For three generations the Pürstner family has been running the restaurant and has made it flourish.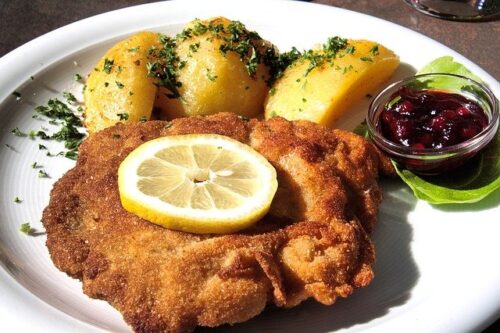 Austrian hospitality and friendliness dominate our service. Our service team is ready to make you feel satisfied at any time. Our kitchen team is ready any time to create fresh home-made dishes In the heart of Vienna where once the masters of the saddlers guild settled you find the restaurant "Pürstner" – a symbol of Viennese life-style. The Restaurant Pürstner today offers the highest gastronomic quality.