Das Loft Bar (Cocktails)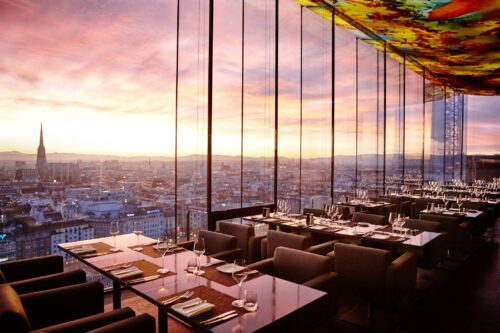 The perfect drink over the rooftops of Vienna. In Das LOFT Bar, mixology plays the central role. Individual novelties mixed with familiar classics for the guaranteed perfect drink! Above the rooftops of Vienna, the barkeepers are not just convincing with creativity
but also with excellent quality! You can also find delicious bar-food. Das LOFT is the highest Michelin-starred restaurant in Vienna..so everyone will get a taste of the delicious bar-food and everyone is thankful about it.