Ariston (Budget Friendly)
Ariston (Budget Friendly). Vienna is not just the Austrian capital. Vienna is a historic hub of cultures. Like every modern European metropolis, it boasts restaurants of several different cuisines that have found an ideal host in the Austrian capital. In the category of moderately priced restaurants in Vienna, Greek restaurant Ariston tops the list from the time it first opened its doors.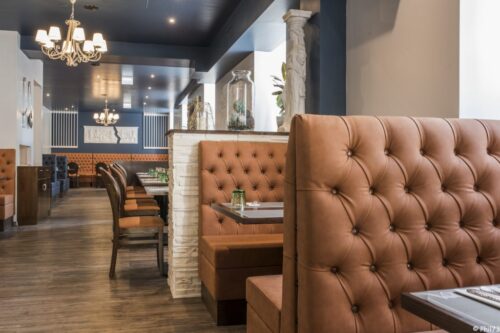 In their words, Ariston restaurant, is the youngest member of the Akropolis family. Here you can enjoy Mediterranean specialties from Greece in a modern, elegant ambiance in the heart of Vienna-Währing. You can expect not only a large selection of authentically prepared dishes from Greek cuisine but also a large and quiet sidewalk garden as well as a warm service. You will find the restaurant in the Abt-Karl Gasse, right next to the Schubertpark in Währing.