Sina Centurion Palace (5 Star Hotel)
Sina Centurion Palace (5 Star Hotel). Once Palazzo Genovese, today Sina Centurion Palace. A 5-star luxury hotel located on the Grand Canal with stunning views of both the Grand Canal and the traditional Venetian internal garden. The Hotel is located in the heart of the Dorsoduro district next to the Basilica of S. Maria della Salute, Punta della Dogana, and the famous Guggenheim Museum.
A unique blend between the ancient building's gothic façade and the contemporary exclusive bespoke design of the interiors; a contrast in harmony with the district where the hotel is located; the most ancient in Venice and home to contemporary art.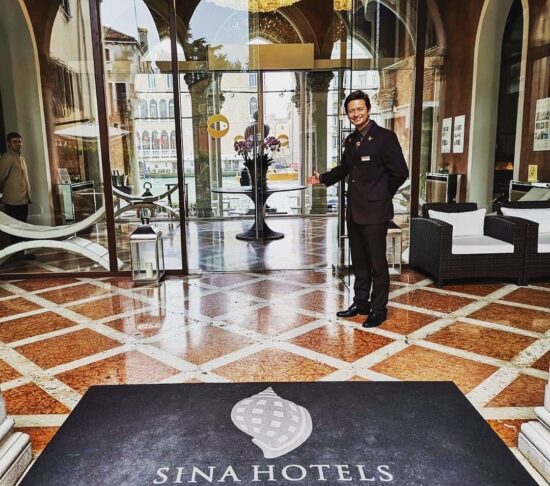 Palazzo Genovese was built at the end of the 19th century in a neo-Gothic style and blends perfectly into Venice's stunning architecture. The façade on the Grand Canal has numerous windows, and the entrance to Campo di San Gregorio leads to a lovely garden with bamboo and an old well.
During renovations, they found the ancient remains of the destroyed monastery of San Gregorio. Then, after further excavation, they brought to light the remains of 9th-century wooden dwellings and finally, a 7th-century stone building in which they found a rare coin.