Palazzina (Bar & Restaurant)
Palazzina Restaurant is a luxurious gastronomic retreat, and the favourite fine-dining rendezvous for both local Venetians and hotel guests. The stunning 'show kitchen' allows diners to interact with the chef and watch the creation of spectacular dishes based on both the most contemporary dishes and flavours and older, more traditional Italian cuisine.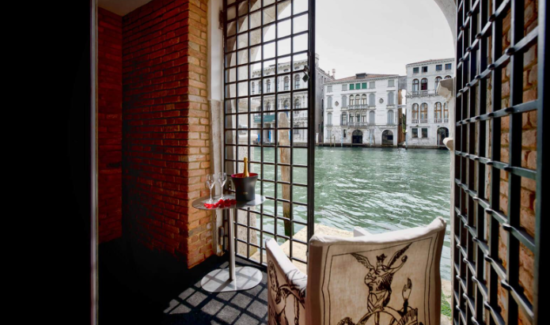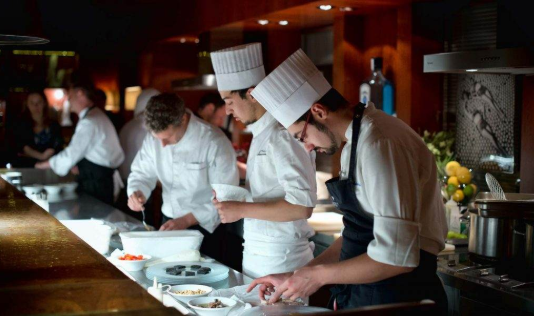 Or you can just sit back and enjoy a mouth-watering meal surrounded by a gallery of chandeliers made of the famous Murano glass.  Or opt for the Krug Champagne Lounge, the perfect place for those who seek both privacy and a cosy atmosphere to relax in, while also enjoying the breathtaking, ever-changing view of the Grand Canal.
The Lounge, situated in the 16th-century wing and opened in partnership with the illustrious Maison Krug, is only the second Krug Lounge in the world (after the one in São Paulo). It is a fabulous space to enjoy some informal, relaxed refinement, savouring Maison's champagne against an almost surreal beautiful backdrop of the Grand Canal, and the palaces of Ca' Foscari, Ca' Rezzonico and Palazzo Contarini that line it. An exceptional venue for both food and drink. More