La Zucca (Vegetarian – Vegan)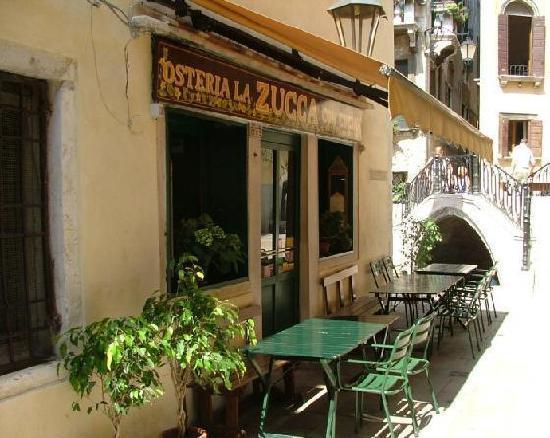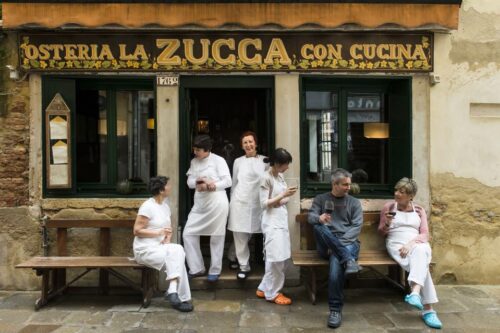 La Zucca isn't a vegetarian restaurant, but it can satisfy people looking for a place where to eat fresh vegetables courses made with natural ingredients. The restaurant is small, with 35 seats inside and 12 outside (only in summer time). It's really close to San Giacomo square, near a picturesque bridge. Inside the atmosphere is welcoming and modern, with oak coating on the walls and a little kitchen open, so the customers can look to the chef working. A nice feature of the restaurant is the door on the canal, that allows customers to came inside directly from a boat.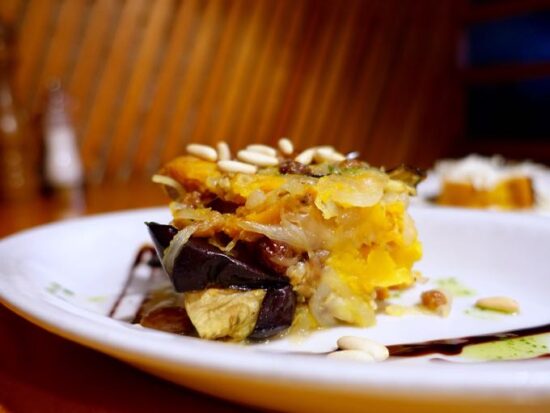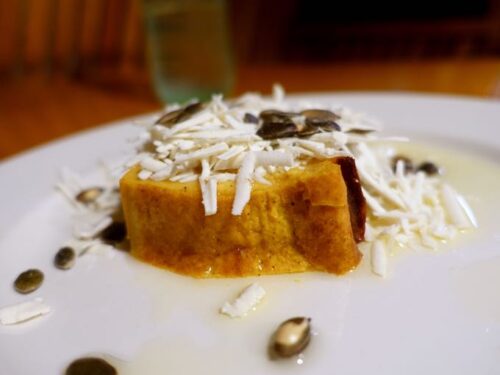 La ZuccaVegetables has always a special place, and season's early are used to make cakes, first courses and soups. Specialities: pumpkin flan, potatoes cake, vegetarian course with rice or couscous. Besides meat courses, such as rabbit with white wine or the lamb with spices, you can find homemade cakes like the pears cake with ginger or the spices tart with red wine and raspberry.  Last but not least, La Zucca offers a wide range of the best Italian wines.