Rukkileib
Rukkileib. Tallinn's culinary tradition follows the traditions of Baltic cuisine to a great extent. One of the staples of Baltic cuisine is rye bread. The omnipresent black bread or Leib can be found in any bakery in Tallinn and every restaurant in town. As in any case of bread Leib is better savored fresh out of the oven.
More than 30 different varieties can be found depending on the bakery or even the household since baking one's bread is still a thing in many Estonian families. That Estonians are hooked to their tasty bread can easily be deducted by a popular Estonian phrase used by natives instead of "bon appetit". Jätku leiba ("may your bread last"). You will often find leib paired with all sorts of cold cuts and Estonian cheese, or smoked fish and pickled veggies in the form of open-faced sandwiches.
A great place to taste Leib besides the most obvious choice of any bakery you find in your way (no harm in that) would be a place with the name …. wait ..wait for it…yes..ok..The name of the place is also Leib. Who would have thought of that right? Well yes. Us. Seriously though. The suggestion is not based on the name of the place. It's based on the reviews of happy customers.
According to their story : The name Leib means black bread in Estonian, something that is essential to any meal. Our menu changes with the seasons, a challenge that we love, but the black bread remains the same. The bread, much like the restaurant, is a reminder of the simple pleasures of honest, local food made with a lot of heart.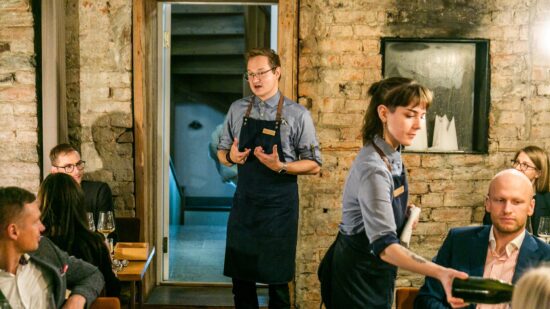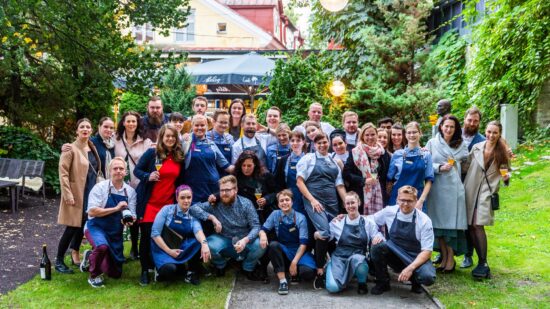 According to the reviews of some of their customers on Tripadvisor: "My husband and I had a very special meal here — it's a little off the beaten track, but still in Old Tallinn. If you're a foodie, and you want to eat at the best restaurant in town, head here." "The restaurant has an amazing garden with lush plants and flowers surrounded by slate stone walls typical of Old Tallinn. The cuisine is amazing with a modern twist to traditional Estonian ingredients like a cheesecake made with a black bread crumbs bottom and ´kama´ mixture on the top. The service is incredibly friendly" " One of the best restaurants in Tallinn and I visit this restaurant once a month. " More