Estonian desserts
Estonian desserts. Must try, the Cranberry-Semolina Mousse, known as Jõhvika Mannavaht. Must try Vastlakuklid (sweet buns), a cream-filled pastry with a distinct vanilla and almond flavour.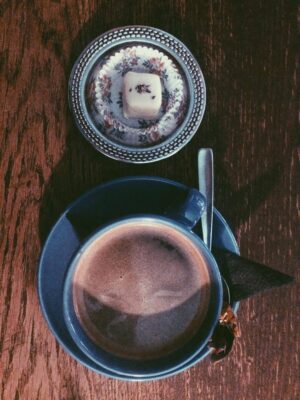 Must try marjapiirakka meaning open-face berry pie. Berries are everywhere in Estonia and berry-based desserts have been popular among Estonians for centuries. Kama is a mixture of various roasted and ground grains that are usually just mixed with sour or curdled milk or kefir. Must if you are into dairy. Must try the Kissel, a  juice of berries thickened with cornstarch, containing fresh or dried fruits.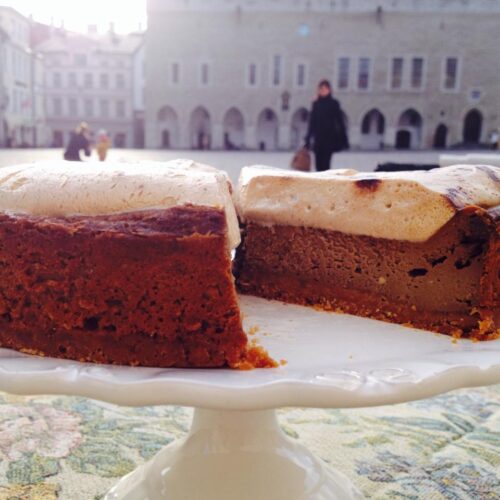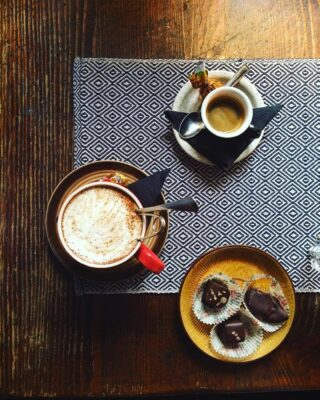 A great place for dessert in Tallinn is Kehrwieder Chocolaterie. It is located in the heart of Old Town,  in the lower level amongst medieval posts and walls. Candle-lit day and night, this is the perfect place to sit and unwind with friends or a friendly book. Grab a drink to go when you leave or if you're just passing by – hõõgvein (hot mulled wine) is a perfect choice for roaming the cobblestoned streets.
Some comments on TripAdvisor: "Sit inside – it is super beautiful and cozy. Like a Hobbit place. Loved it. Tea and coffee were good and pastries were amazing" "Great quirky cave-like interior! The cake selection looked great. The selection of chocolates was beautiful and tasted excellent." "Very good coffee and delicious pastries. It has a really unique interior design and the staff is very friendly." More