Villa Lakehill (Villa)
Villa Lakehill (Villa). A newly built design villa that is the perfect place to recharge your batteries, enjoy the nature and lake and still be within easy access to the city of Stockholm. The property has a 100-meter private shoreline with a big jetty and a wood-fired sauna. Lake Baven is known for its clear water and rich bird life.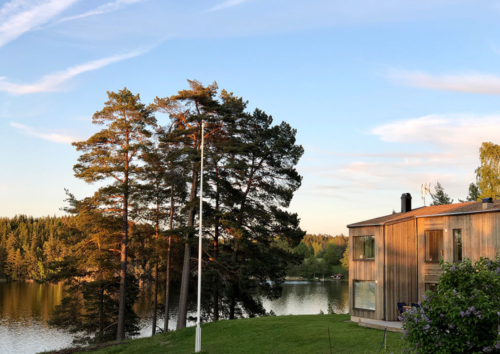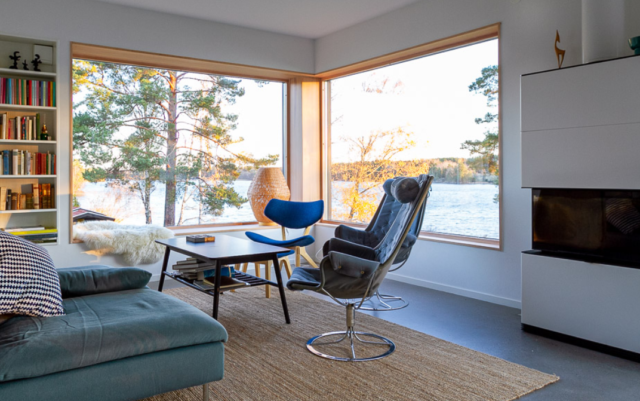 The plot is 20.000 square meters and includes a big hill with gorgeous view of the lake. A perfect place to watch the sunsets in the evenings. To enter the property you drive through a hazel tree field with some cows.
The interior has a Scandinavian feeling with many design furniture, an open fireplace and big windows overlooking the lake and the nature inside. The kitchen is well equipped and taking care of the dishes is not an issue with the grand lake view. The villa also has Sonos sound system, TV with Apple TV and wireless internet. More