Stockholm Pub Crawl
Stockholm Pub Crawl. Although Scandinavians are not mostly known for their bohemian lifestyle or debauched nightlife Stockholm is a vibrant, lively metropolis that can offer great opportunities for night fun and flirting if that's what you're looking for. If you are just visiting for a few days without knowing anyone in the Swedish capital figuring that out can be a puzzle.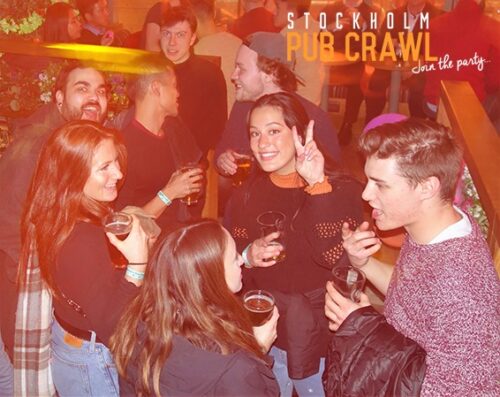 Then again following this suggestion will probably lead you to experience Stockholm's nightlife & mingle with its pretty-faced Swedish night crawlers when at the same time you get to know travelers with the same hunger for new acquaintances as yours.
The relaxing thing about Stockholm's Pub Crawl is that you will be guided by someone who actually knows Stockholm's nightlife and walks the walk of its night scene.
You'll get the chance to drink at four different pubs before ending up at a nightclub where you can continue partying with the rest of the multinational guided group. It's a chance to share your impressions of the city with people from all over the planet when drinking excessively…. hell yes!! More