Pecorino Senese and Tartufi
Pecorino Senese and Tartufi . Tuscany is a region with a high truffle production. White Truffle (Tartufo Bianco) is one of the most precious varieties mainly found in the San Miniato hills and the Siena areas. Sizes vary from that of a chickpea to a large orange, and it gives out a strong pleasing aroma similar to fermented cheese. Bianchetto or Marzuolo, particularly widespread in Tuscany, can be found in the same areas as the white truffle, along the coasts of the provinces of Pisa, Livorno and Grosseto. The smell is very strong, with scents of garlic, and it's suitable for countless recipes.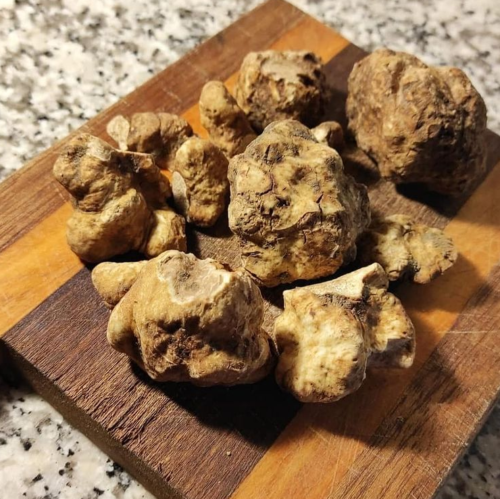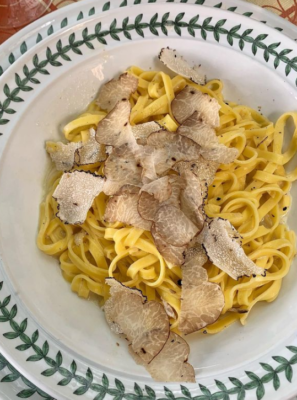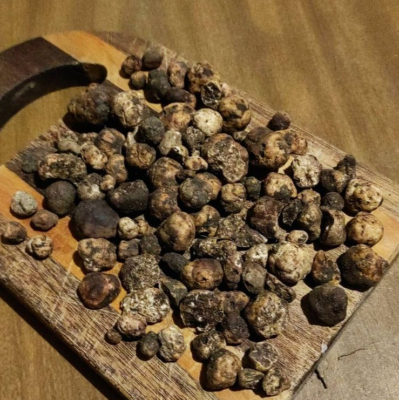 You can easily taste all kinds, cooked in various ways or just fresh, accompanied by a small bowl of the exquisite extra virgin Tuscan olive oil and Classico Pecorino Senese a raw sheep's milk pecorino made exclusively by hand using an old Senese recipe that dates back to a thousand years. Thanks to over 3 months aging, the interior of the cheese is compact and buttery with color varying from white to straw and flavor that hinges on slightly sharp and delicate. The combination of the three accompanied by one of the world famous local wines can be a life experience you will never forget.