Hotel Palazzo Ravizza (Three Star)
Hotel Palazzo Ravizza. Palazzo Ravizza is located within walking distance from Piazza del Campo and is the only charming relais in the heart of Siena with private parking on site and a blooming garden with a panoramic view of Sienese hills, a privilege for our guests.
The hotel, furthermore, is provided with amazing rooms that maintained the style and the classic ambiance of a historic dwelling, the ideal choice for a holiday in the sign of refinement.
Palazzo Ravizza is enclosed by the city walls of Siena and preserved its original style dating back to XIX century, when it was restored to become a dwelling and, at a later time, a boarding house. The refined design of the rooms and the period furniture wonderfully match with the mood of a private home.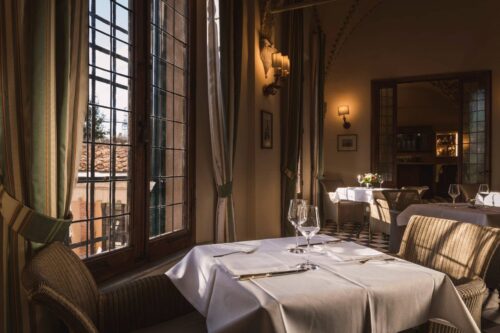 The owners like to think of their hotel as a "shelter" from the outside world; the sitting rooms, the reading room, the bar, the lemon-house and a unique garden inside the city walls, all offer private spots where guests may spend time reading, chatting or relax while sipping an aperitif and looking at the sunset over the hills surrounding Siena. More