Paella
Paella. Come on. Of course, you shouldn't leave Seville without once trying the country's most famous dish. Nowadays you can find paella literally everywhere. But. This is not everywhere. This is Spain..and Andalusia is as Spain as it comes. When people think of Spain..yeap..most of the images are brought to mind..Andalusia.. So is there a version of the famous dish that is distinctively Andalusian?
Well according to www.the-paella.com the Andalusian recipe is the best-known in France and often more popular than the Mixed paella and thus, even more than the Valencian paella. It is often confused with the original paella, but it is nothing of the sort, the Valencian paella does not contain any seafood products, even less cold cuts…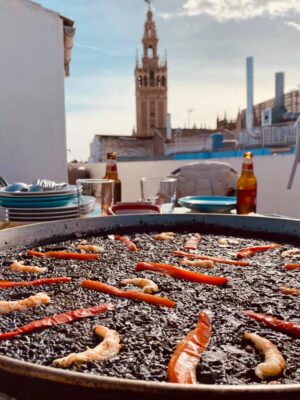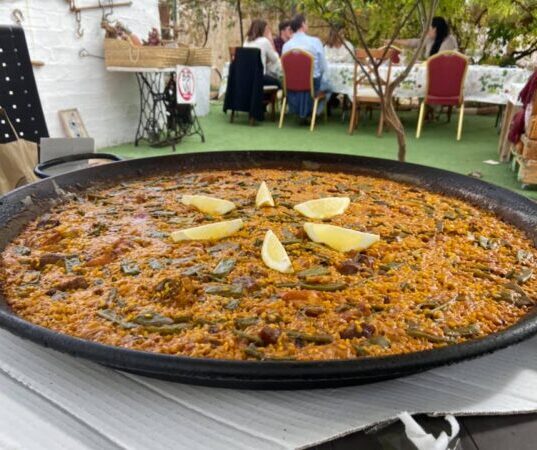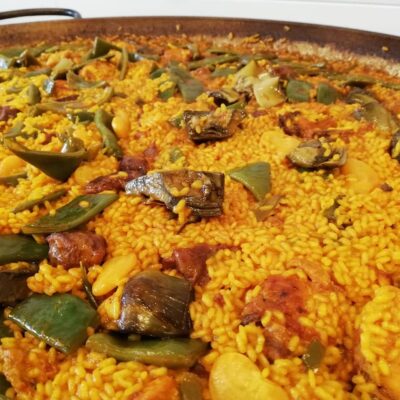 So let's just say that Andalusian Paella is not a vegan dish. It contains both meats like chicken cuts and chorizo sausage and seafood like mussels, shrimps, cuttlefish, and even langoustines. Of course rice and peppers and last but not least beans and peas…In other words a dynamite of plant and animal protein. No need to search much for this one. Just pick the winner in Seville. The winner in the category is a place that does not shy away from its obsession.
La Paella Sevilla began in Valencia in 1945. La Paella Sevilla is a unique corner in the center of Seville, which uses the highest quality ingredients to offer you different varieties of paellas. Valencian paella, seafood paella, black rice, arroz a banda, fideuá … And of course a lot of love!
A new concept of traditional food to take away or eat in the restaurant, at the office, at home or taking a good walk along the river, you decide. The place is next to the Triana Bridge and also in La Campana. You no longer have to have company in order to eat a delicious paellita, you take it for portions! And the containers are microwave safe, much more convenient and faster.