Espinacas con Garbanzos
Espinacas con Garbanzos. Finding a traditional dish that does not include meat in Sevilla is a tricky task. The champion in that category is most definitely the Espinacas con Garbanzos or chickpeas with spinach. A typical dish from Seville and a large part of Andalusia that is not eaten with a spoon but with a fork. It is not a stew-like chickpea with cod and spinach, a recipe typical in other areas of the country, but a dry dish full of flavor and very strong.
The history of the dish goes back to the Moorish and Sephardic Jewish traditions of the city. It is especially popular during Lent and as a side dish in the form of tapas. Garlic, coriander, paprika, and cumin will dance in your mouth and leave and aftertaste that will always remind you of Seville.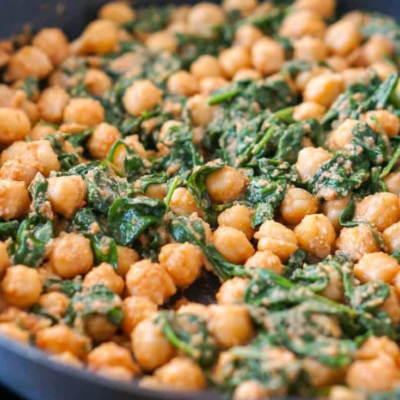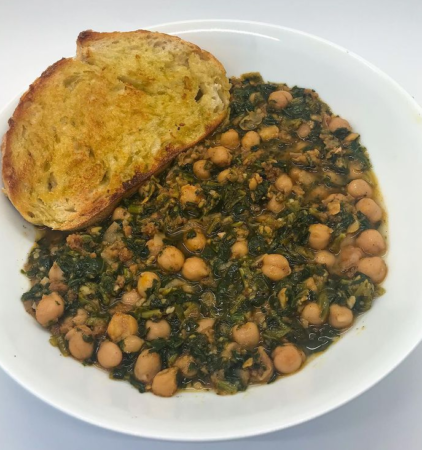 For a true taste of everything traditional Seville has to offer  El Rinconcillo, is definitely the place. This is Seville's most ancient bar, a place with centuries of history located in the old town. Since 1670 until today, thousands of people have been charmed by this singular place that still preserves the magical taste of old Seville. Enjoying its popular and delicious tapas in this unique location is like making a time travel that enchants visitors from all over the world every single day.