Abantal (Fine Dining)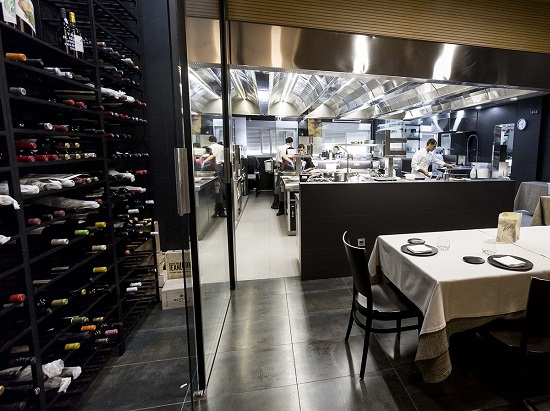 Abantal is a restaurant with an eventful history, and from the beginning it has committed itself to a creative, carefully crafted cuisine, founded on traditional Andalusian cooking and rooted in a scrupulous respect for the highest-quality ingredients with which its chef and co-owner, Julio Fernández Quintero, prepares every dish.
That commitment was daring in a traditional city like Seville, but it has won through. On 20 November 2013, for the sixth year running, the prestigious Michelin Guide announced that, in its 2014 edition, Abantal's culinary offering has again earned a star. And, for the third time, Abantal is honored with two suns in the 2014 Repsol Guide. These and other examples of recognition, both within Spain and internationally, validate the path taken.The dining room, set apart from the entrance by bookcase-style partitions that seclude the diners from the comings and goings of our serving staff and arriving guests, accommodates 28 diners ordering à la carte or a group of 55. The room is decorated in contemporary style, with both furnishings and walls combining cool, sleek materials like granite and steel with noble, warm ones like oak to produce an exceptionally pleasing ambience.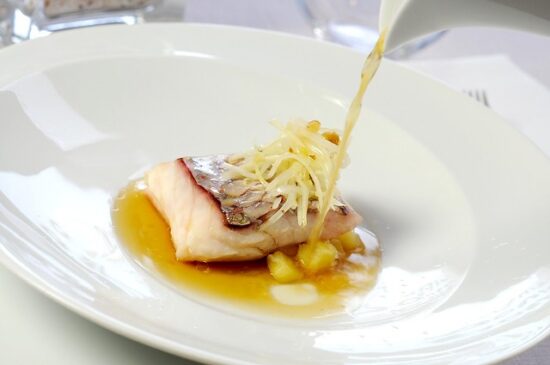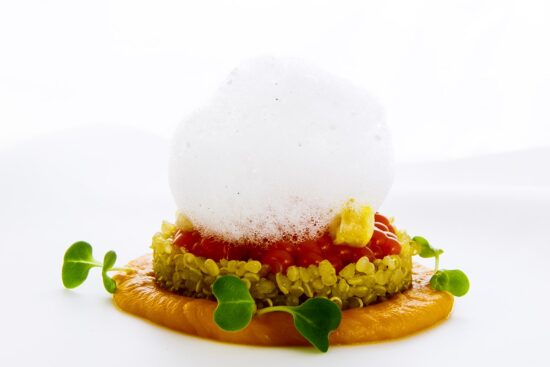 Attention has been given to every detail, including the dramatic effect of the panels in the ceiling, the subdued lighting, and the thoroughgoing care taken to disguise elements that, though necessary, do not add to the desired effect, such as gratings, smoke detectors, and speakers. The guiding principle has been to endow all finishes and other elements — furnishings, table linen, serving staff uniforms, even the creative and colorful decoration of the rest rooms– with a smooth, clean simplicity and crispness of line. Julio Fernández Quintero, Santiago Pérez Barreda and Jaime Márquez Escudero have given their all. They are the weathered steel, oak, and granite behind the truly innovative architecture that graces Abantal, a daring commitment to a culinary renewal (both in substance and in form) and to a cosmopolitanism that opens the window to a current of fresh air.