Utopenci & Grilované Klobásy
Utopenci & Grilované Klobásy. Since Prague is among the top consumers and producers of beer in the world, it's only natural that its choices on beer snacks make up an ensemble that has evolved to a quite satisfying level as well. The undisputed winners of this category are definitely sausages.  Utopenci, pronounced utopentsee literally meaning drowned are delicious bratwursts, pickled in sweet and sour vinegar marinade with black pepper, bay leaf, onion and chilli peppers.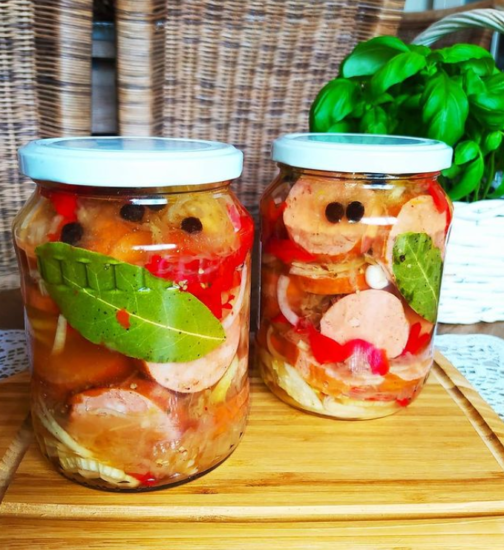 According to the legend, the sausages were named after an innkeeper who first produced them in the town of Beroun and was later drowned while repairing his mill wheel. His guests honored him by calling his delicious sausages drowned. The less inspiring explanation is that Utopenci is usually stored in a preserving glass full of marinade liquid.
They are mostly served with dark rye bread and sliced onions, in almost every single beer hall of the city. Grilované Klobásy are grilled sausages that are usually served with Czech brown bread, mustard, fried onions, and sauerkraut. There are many different types of sausages, the most interesting of which is the deep red Pražská klobása (Prague sausage) that can be a little pricier than the rest but has a nice spicy kick to it.
Outside pubs, Wenceslas Square is a place where a true sausage fest takes place, day and night, with klobása kiosks serving their aromatic comfort food on every corner. If you go for a hot dog ask for the Czech brown bread instead of the usual roll.