Smažený sýr & Nakládaný hermelín
Smažený sýr & Nakládaný hermelín. Not all the city's traditional dishes revolve around meat. The two following cheesy delights are proof of that bold statement. Smažený sýr or smazak, literally fried cheese, is an omnipresent super-weapon against diet restrictions of a delicacy that can be found even in the most prestigious Czech restaurants. At the same time, it makes up the biggest part of the daily revenues of the fast food stalls in the shabbiest streets of the capital.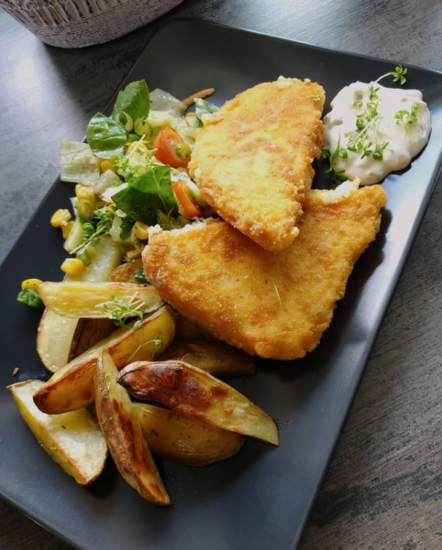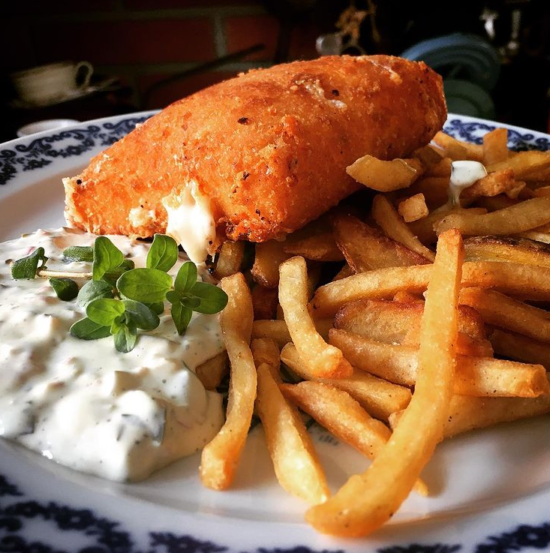 It is a thick slice of Hermelín cheese (a Czech cheese that resembles Camember) or Edam that is coated in flour, egg, and bread crumbs and deep fried until golden. Τhe hot and melty schnitzel-like cheese can be then either served as a burger between two slices of a bun (usually by fast food outlets) along with some ketchup and mustard or accompanied by tartar sauce (a mayonnaise-based sauce) tatarská in Czech, a side salad and fries or mashed potatoes.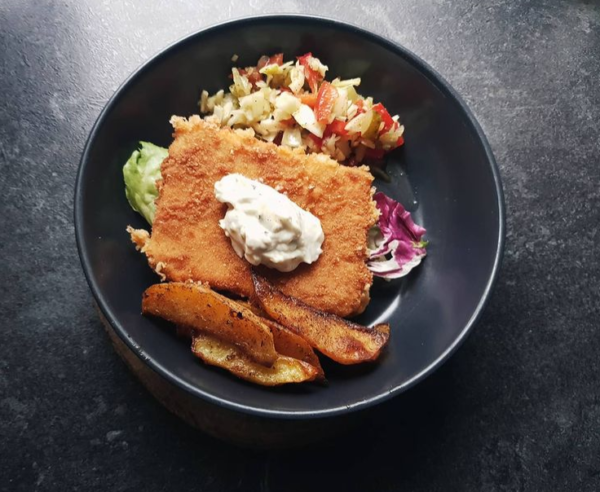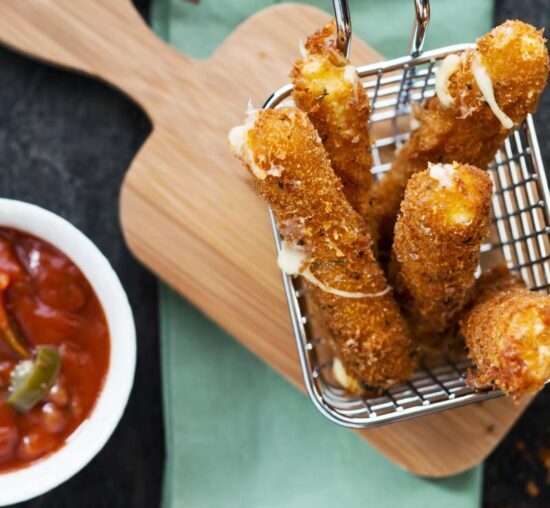 Nakládaný hermelín or pickled hermelin cheese is another version of the hermelin cheese you must try. The Camember-like cheese gets soaked into a mixture of oil, garlic and spices like paprika where it is left to marinate for a few days.The creamy snack is then served with onions and peppers along with some dark Czech bread or topinky, which is a fried or toasted garlic bread. A perfect pair of Czech pilsner found in almost every pub of the capital.