Vrtba Garden
Vrtba Garden is both a tourist and a local favorite that is probably best not to be left out of your Prague tour. A breath away from the KGB Museum hidden behind a plain door on the western side of the busy Karmelitská road, lies what can be described as a two-winged Renaissance jewel with the most beautiful secret garden in the city.
Vrtbovský palác (Vrtba Palace), came out of two separate properties that fell in the hands of Count Sezima of Vrtba after 1621 when he was given one of the two after the execution of the noble that possessed it (the latter was one of the 27 nobles to be executed in the Old Town Square in 1621).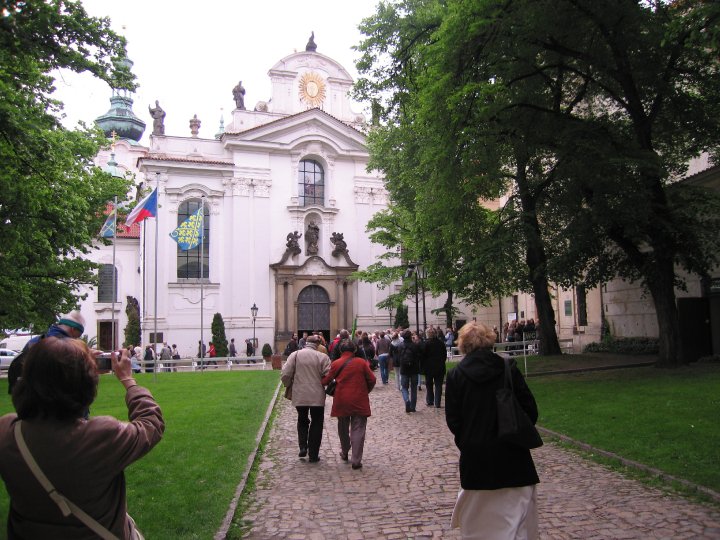 The count then purchased the neighboring mansion and turned the property into a unified, two-winged late-Renaissance palace. Its most exceptional feature is its Class 1 UNESCO World Heritage monument of a Baroque garden.
It was created in 1720, nearly 100 years after the palace was built, by a Prague native ( Maxmilián Kanka), who cooperated in the creation of this masterpiece with sculptor Matyáš Bernard Braun ( one of the most prominent late baroque style sculptors in Central Europe at the time).
Braun's workshop supplied statue and sculpture decorations. Painter Václav Vavrinec Reiner (another Prague native) is the artist of the frescoes that decorate the Sala Terrena, a hall connecting the palace with the garden on the south side of the lower terrace.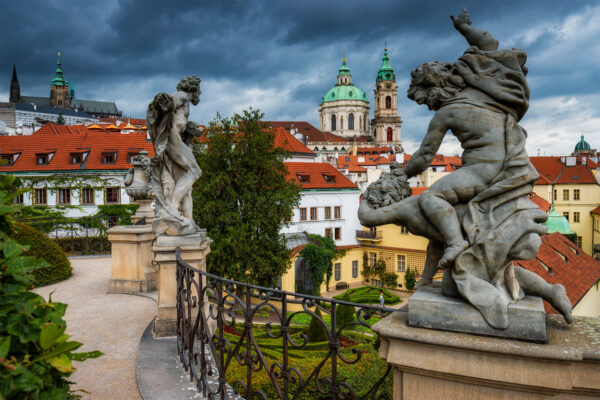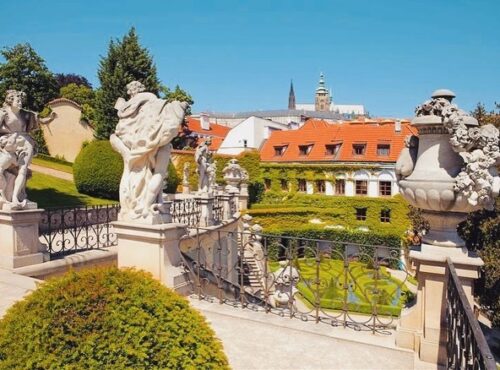 The surprising effect of the garden's composition is based on the gradation of the terrace plateaus interconnected by stairways and borne by supporting walls shaped in curves typical of the Baroque style.
In 1845, the palace complex was rebuilt in the Classicist style, a fact that was also reflected in the garden.
Its position on the slope of Petrin Hill offers a magnificent view over the roofs of Mala Strana to Prague Castle. Its undisputed charm makes it a popular spot for weddings, receptions, and open-air concerts.