A night at the opera
A night at the opera. Would it be too high-hatted to propose a night at the opera? Well, there are many cities in Europe where going to the opera is as common as going to the grocery store. In some going to the opera is identified with the city's character.  Prague is among the ones that hold this tradition as one of the most cherished ones.
Catching a play (opera or ballet) at the most famous & beautiful of the Prague Opera Houses, the Prague State Opera can be the crowning experience of your stay. Inaugurated in 1888 for the German-speaking part of Prague's population (it was known as the New German Theatre until 1949), the neo-Renaissance building with its richly Rococo-decorated interior is an attraction in itself.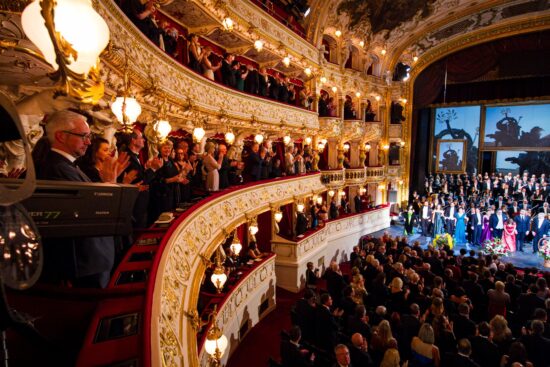 It would be a pity to miss out on the chance to put on your best clothes and see a classy performance at an absolute value for money price of about 20 euros or more. Do yourselves a favor and try it once if you haven't already. You're in one of the most fitting places to do it. You will not regret it. More