Soupe à l'oignon
Soupe à l'oignon. A typical bistro special that has its roots deep in the mists of Parisian history and is considered by many as the best hangover remedy is the Soupe à l'oignon (French Onion Soup). The original recipe gained its acclaim in the restaurants surrounding les Halles—the Poule au Pot, Chez Baratte, the Pied de Cochon.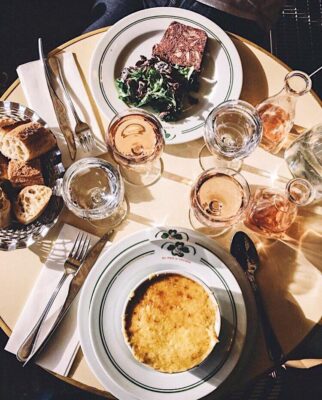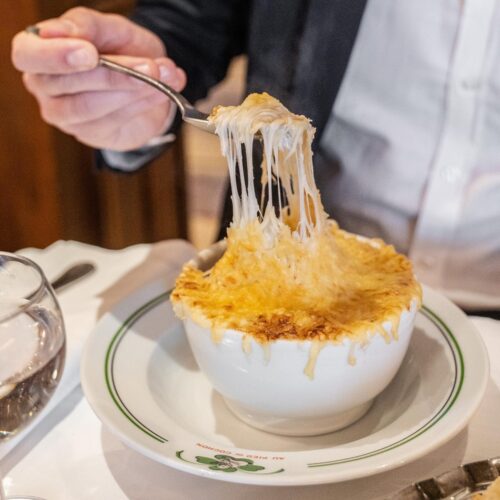 Its key element: the gratinée. The addition of the grated cheese made the dish a favorite of all classes and not just the poor as was the case back in the old days. A simple concoction of caramelized onions, rich beef broth, day-old bread croutons, and a hearty portion of Gruyère cheese that is still among the favorite of night-walkers, a staple in many bistro menus. A must-try.
A great place to try this dish is a long-established institution of a restaurant bistro called the Pied de Cochon. The restaurant made its name after WWII when it obtained permission to open throughout the night. Since then it has served its specialty to stars like Salvador Dali, Alfred Hitchcock, Brigitte Bardot but also to hundreds of the neighborhood's poor in association with Saint-Eustache Church.