Macaron
Macaron. Is chocolate the undisputed king of all deserts in Paris? Well, we could compare it to a queen. Chocolate is definitely the king but he shares the throne with his queen which is of course the macaron. It sure as hell shares is equally popular with the ones visiting Paris, who see macarons as the quintessence of Parisian confectionery.
The Macaron cookie was actually born in Italy (!!) and was introduced to Paris by the chef of Catherine de Medici in 1533 the year of her marriage to the Duc d'Orleans who later became king of France as Henry II.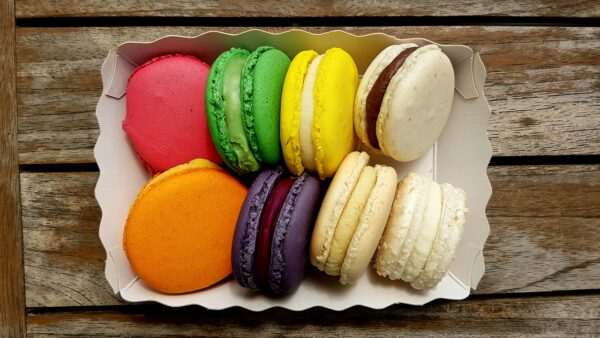 The word macaron comes from comes the Italian word maccheroni (short-length pasta) which in its turn comes from the Greek word μακαρία (makaria), a kind of barley broth that was served to commemorate the dead. Got the chills? Well, you'd be happy to know that in general the Greek word μακάριος (makarios) means serene. That is certainly a more fitting description of the feeling you get when you eat your first macaron.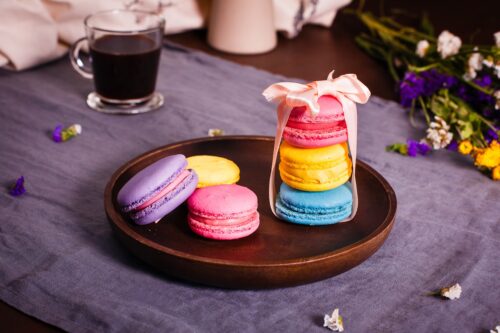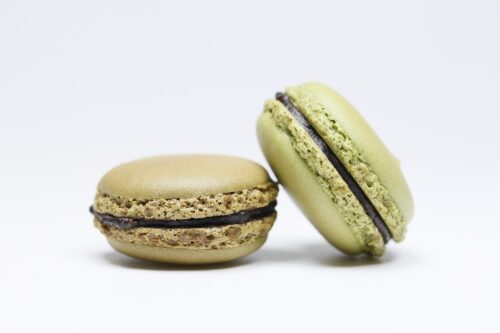 Round, crunchy and creamy, macarons come out in every possible color and they are so alluring in appearance that you'd be grinding your teeth if you decided that you gave in to too many temptations in the city of light and you should abstain from this one. Just promise yourself that this will be the last one and you'll feel better.  Typically made from ground almonds, egg whites, and icing sugar, if fresh they will instantly melt in your mouth in an explosion of vanilla buttercream.
Here is a set of advice from the website https://www.discoverwalks.com/
 It should not be too flashy or too pale. A good baker knows how to use food coloration.
Macarons should not be big, the best are the little ones and they are also the hardest to realize.
If there are many macarons in the shop window, macarons should all have the same size.
The top of the macarons should not have bubbles or be broken.
Macarons should have a pretty ruffled feed.
According to the same website, although Ladurée is the most sought brand of macarons in Paris, they've fallen a victim to their enormous success and nowadays are considered a bit industrialized. Instead, you should opt for one of the following three: Pierre Herme , Jean-Paul Hévin and Dalloyau.  Enjoy!