Caviar and Champagne
Caviar and Champagne. Spoil yourself like a true bourgeois and treat yourself with two of the most iconic culinary symbols of French high society. You're in Paris after all. You usually find champagne where there's caviar but it's not as common the other way around. There are lots of bars that serve champagne but don't have caviar on their menus.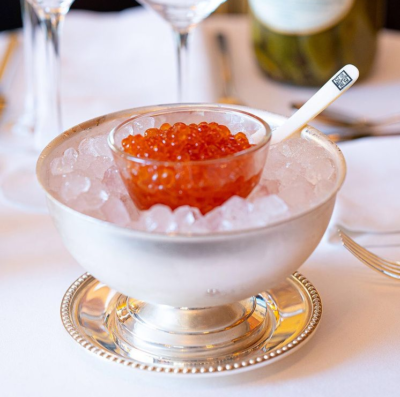 What you must look for is a caviar bar. An ideal way to start your initiation in Paris is definitely La Maison du Caviar. Opened in 1956 in Paris, La Maison du Caviar is an institution created at the time by the importer Caviar Volga at the instigation of His Majesty the Shah of Iran.  Located in the heart of the Golden Triangle, just a stone's throw from the Champs-Élysées, this elegant and prestigious address has attracted for decades accustomed Parisian and international clientele, come to taste caviars of the best provenances, smoked fish, and other products of excellence.