Cour des Vosges (Boutique)
Cour des Vosges (Boutique Hotel). Considered a mansion by some, and a château by others, Cour des Vosges is experienced as an exceptional residence welcoming epicures, hedonists, history buffs, and lovers of Paris. The butler hands over the key to the 12 rooms and suites, each of which feels like a pied-à-terre. Each landing recalls the architectural features of 17th-century buildings.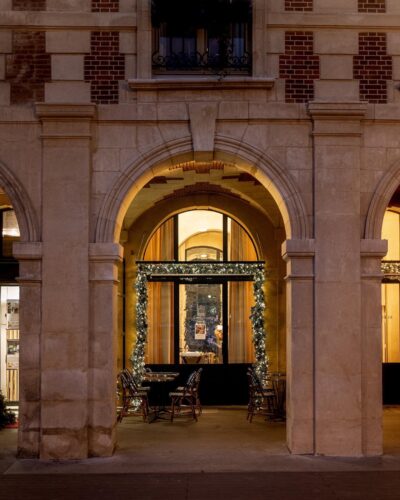 Each hallway seems to lead, as in the past, toward stately apartments. Evok welcomes you to the former Hôtel de Montbrun, a 17th-century residence at 19 place des Vosges. A unique and historic site, it was the royal square Henri IV planned in 1605, and therefore the oldest square in Paris. In this exclusive landmark site, each room or suite in this 5-star hotel opens onto Square Louis XIII and its splendid houses with their recognizable pink brick façades and slate roofs.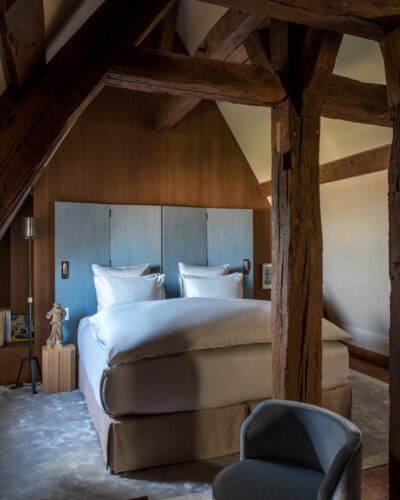 The place des Vosges has housed shops on the ground floors of its buildings since the 17th century. In keeping with this tradition and history, Cour des Vosges features a restaurant and tea room. It offers light gourmet fare for breakfast, lunch, and afternoon tea. The "Brach Pastry Shop Corner" also presents a selection of sweet treats concocted by pastry chef Yann Brys, who has earned the Meilleur Ouvrier de France distinction. More