Walk along the Seine
Walk along the Seine. The Quai de la Seine is a UNESCO World Heritage Site and for all the good reasons. According to the UNESCO website "The city of Paris is built along a bend in the River Seine, between the confluence of the Marne and the Oise Rivers. The property comprises bridges, quays and the banks of the Seine in the historic part of its course (between the Pont de Sully and the Pont d'Iéna) and the Ile de la Cité and the Ile St Louis.
The mastery of the architecture and town planning along the river is evident in the articulation of the Ile de la Cité and Ile St Louis with its banks, the creation of North-South thoroughfares, the installations along the river course, the construction of quays and the channelling of the river.
The ensemble, regarded as a geographical and historical entity, forms an exceptional and unique example of urban riverside architecture, where the different layers of the history of Paris, the capital city of one of the first great nation-states of Europe, are harmoniously superposed.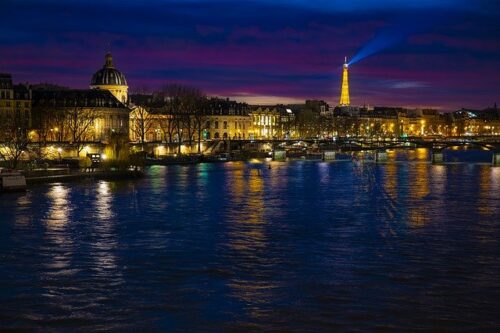 From the Ile St Louis to the Pont Neuf, from the Louvre to the Eiffel Tower, and the Place de la Concorde to the Grand and Petit Palais, the evolution of Paris and its history can be seen from the River Seine. A large number of major monuments of the French capital are built alongside the river and on the perspectives overlooking it.
The Cathedral of Notre Dame and the Sainte Chapelle are architectural masterpieces of the Middle Ages; the Pont Neuf illustrates the spirit of the French Renaissance; the coherence of the districts of the Marais and the Ile-Saint-Louis testify to Parisian town planning of the 17th and 18th centuries; finally, the banks of the river comprise the most masterful constructions of French classicism, with the Palais de Louvre, the Invalides, the Ecole Militaire and the Monnaie (the Mint).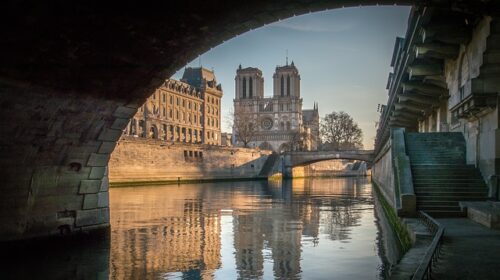 The conserved buildings of the Universal Exhibitions that took place in Paris in the 19th and 20th centuries are numerous on the banks of the River Seine. Heading the list is the Eiffel Tower, a universally recognized icon of Paris and of iron architecture.
The Ile Saint Louis, the Quai Malaquais and the Quai Voltaire offer examples of coherent architectural and urban ensembles, with very significant examples of Parisian construction of the 17th and 18th centuries. The large squares and avenues built by Haussmann at the time of Napoleon III have influenced town planning throughout the world."  More