Discover Le Marais
Discover Le Marais. Before the Knight Templars, the right bank of the Seine was a vast marsh (Marais). Towards the end of the 1130s, a group of them settled close to today's Hôtel de Ville. In the course of the following century, the Templars reclaimed the land by drying up the marshes and built their fort l'Enclos du Temple, which served as the headquarters and residence of the Grand Master of the Order after the Fall of Acre in 1291.
The Enclos grew to be a sort of an independent city on the fringes of Paris with churches, workshops, and dwellings until the Templars were brutally dissolved by King Philip IV in 1307. The end of the Templars didn't mean the end of the Marais. The Enclos was turned over to the Order of the Hospitallers and the Marais gradually became a neighborhood for the nobility until the end of the 18th century and the French Revolution that transformed it into a shabby working-class area.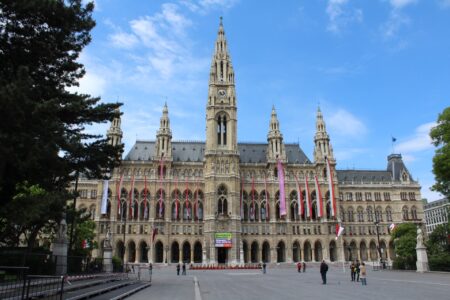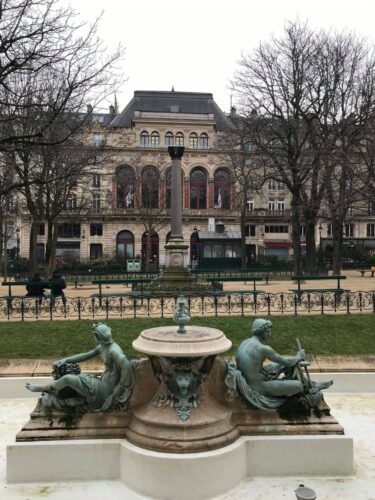 During the Haussman era the area was among the few in the capital that wasn't put under the sweeping uniformity rules that transformed Paris. That is the reason why Le Marais seems so different today. It has retained some of the charms of old Paris, narrow winding streets, and hotel particulier (mansion houses) of the early 17th century.
Today Le Marais is part of the city that all Parisians swear by. It's where they come for a drink, food, or a coffee, it's where they look for quaint and hip little retail shops. It's where the Chinese, the Jewish, and the LGBT communities are more vibrant, and modern-day bohemians and hipsters flock.
It is the place with the most contemporary art galleries many with prices to suit every pocket. It's where you can find Le Marché des Enfants Rouges, the oldest covered market in Paris, and Père Lachaise Cemetery, probably the most famous cemetery in the world with Oscar Wilde, Édith Piaf, Chopin, Sarah Bernhardt, Marcel Proust and Jim Morrison all being buried here.
Finally, it is a place packed with museums like the Maison de Victor Hugo, the Musée des Arts et Métiers, the Hôtel Hénault de Cantobre , the Musée de la Chasse et de la Nature and the Musée d'Art et d'Histoire du Judaïsme  Then there's the exhibitions at the Hotel de Ville and of course the Picasso Museum and the Centre Pompidou. You will find everything you need to know about Le Marais in this amazing website.