A night at the Moulin Rouge
A night at the Moulin Rouge. Νο Moulin Rouge is not a tourist trap. Moulin Rouge is a French institution. It is a famous symbol of the Belle Epoque, a bastion of the romantic era that has managed to hold on to the magic of the Parisian golden era for more than 100 years (130 to be exact).
When Its bright red windmill was put in place in 1889 it instantly became one of the symbols of the new brave world that was dawning. The provocative can-can dancers with their flying skirts lured the rich and promiscuous to the Montmartre, already an artists' village.
Gradually Quartier Pigalle where Moulin Rouge is located became the red light district of Paris and Moulin Rouge its beacon.
Today the colorful scene of Moulin Rouge is grander than ever. With more than 400 employees, 60 female and 20 male dancers, jugglers and acrobats, more than 1000 spectacular costumes, and 850 seats the most famous cabaret on earth guarantee a show of epic Hollywood scale.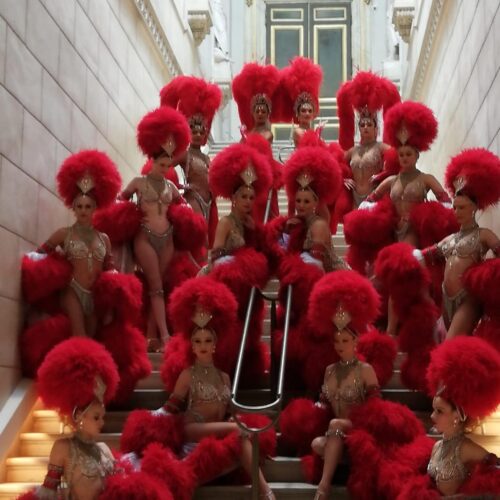 There are currently two different shows, the 4 hours show is pretty pricey at the cost of 180,00 euros. The two-hour show is more affordable at the cost of 107,00 euros. A small cost for such a humongous production will make you feel like you are a part of  Baz Luhrmann's Oscar-winning musical. More