A day trip to Lake Sognsvann
A day trip to Lake Sognsvann. Norway is among the countries with the most lakes in the world with at least 450.000 freshwater lakes within its borders. Sognsvann is a lake located at the forest border, just north of Oslo, ideal for a day trip. Sognsvann was drinking water for the capital from 1876 to 1967. At the south end is Sognsvann farm, built on the moraine of the last ice age, when sea levels reached nearly up to what is now Sognsvann.
The lake is a popular hiking area, and a great place for BBQ, swimming, beach volleyball, and other fun games. There are campfire sites approved by the fire and rescue department in four locations around the lake. The trail around the water is wheelchair accessible and reserved for pedestrians and runners/joggers, while cyclists and horseback riders are advised to use the gravel road, which is slightly further away from the water.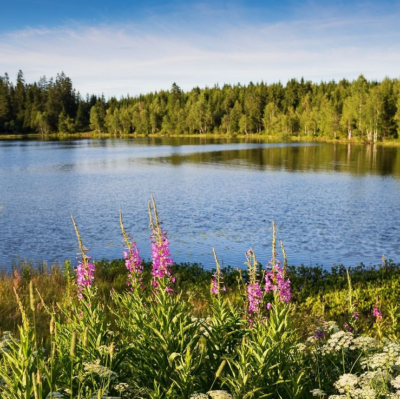 Sognsvann is ideal for training and jogging. The trail around the lake is 3258 meters long. It takes 50-60 minutes to walk around it at a relaxed pace. During the winter you can ice skate and do ice fishing when conditions permit it. The lake is a 5 minutes walk from Sognsvann metro station (last stop on metro no 3). It takes 17 minutes from the city center. Description by travelbuddy.com