Romeo Hotel (5 Star)
Romeo Hotel (5 Star). A building of the last century, now in a contemporary style, with an undulating facade entirely of glass, designed by the famous Japanese studio Kenzo Tange & Associates. Mirror to the Gulf of Naples, overlooking Vesuvius and the island of Capri on the horizon.
This is how the ROMEO appears, a five-star hotel and modern luxury, eclectic design, architecture, art, passion, beauty, and taste. To discover Naples and the most beautiful things around it.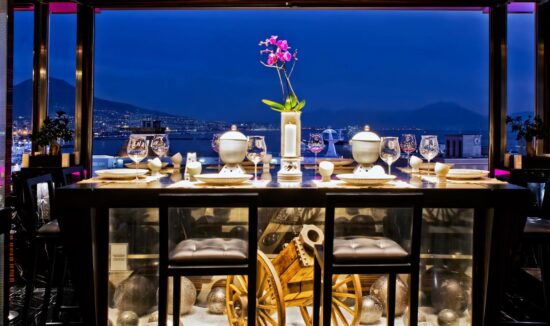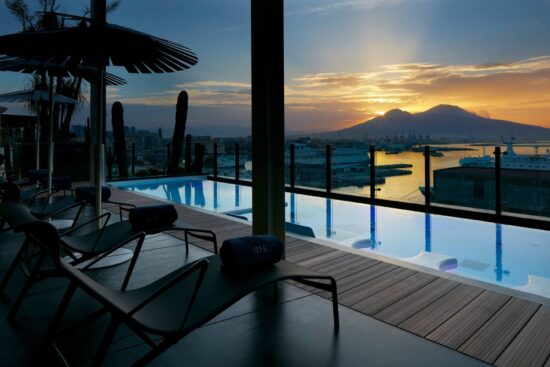 The ROMEO Hotel offers 79 rooms and suites on 8 floors: overlooking the Gulf or the city of Naples, characterized by works of art, copyright photographs, antique and modern furniture in perfect union, Macassar ebony with steel and crystal. Luxury and modernity and overlooking the Vesuvius.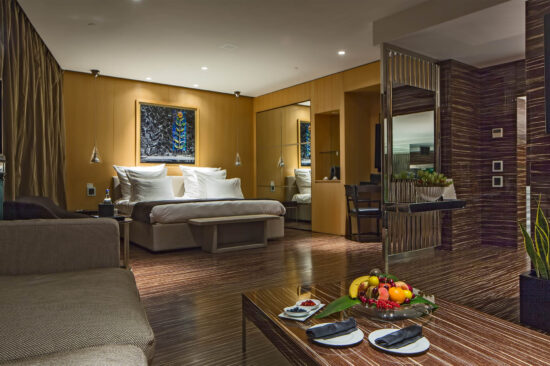 The refined style, technology, innovation, the impeccable service of an exceptional "Neapolitan house" transmit the joy and passion of the ROMEO Team at all times. More