Tandem (Budget Friendly)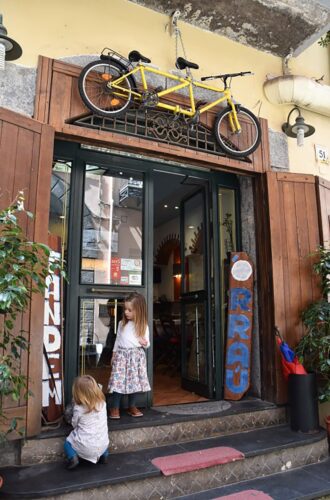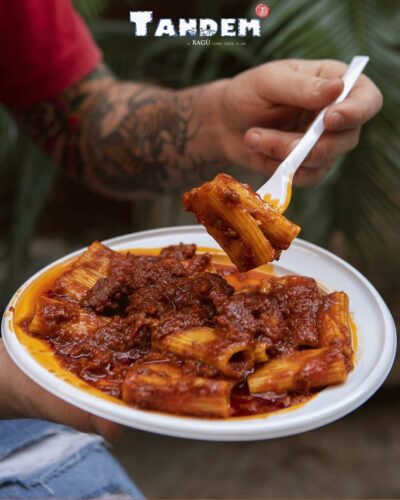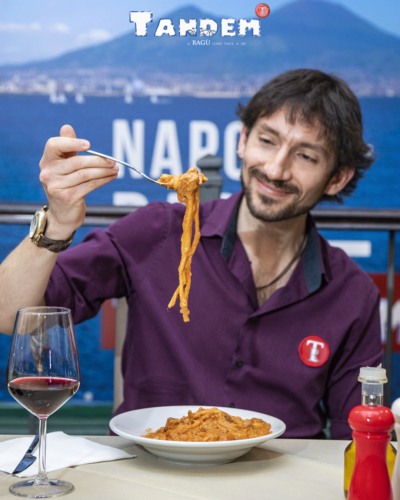 Opened in June 2013, Tandem represents a novelty in the heart of tradition: it is the first restaurant entirely dedicated to Neapolitan ragù . Among the longest dishes of traditional Italian cuisine, the Neapolitan ragù is almost unknown outside the regional borders. At Tandem, the ragù is done as it once was: cooked for at least 6/8 hours, left to rest overnight, and served with traditional pasta shapes: ziti, rigatoni, manfredi with ricotta, gnocchi with provola … and then second courses of meats, cheeses and cured meats, seasonal vegetables: a few things, prepared with all the care of home cooking. " On the Tandem you never go alone ", explains Manuela, the young owner who just talking to her grandmother had the idea of ​​opening this place: " here you always feel in company, in the family ". Simple menu with quality products, generous portions and low prices for abundant pasta dishes with meat sauce, meatballs, aubergine parmigiana, all followed by more traditional desserts. And for those who really want to feel at home, the possibility of ordering only the sauce with bread: the "little shoe ", the symbol of family lunch.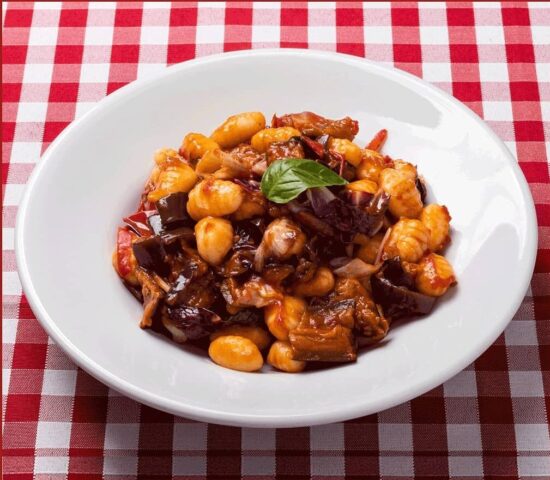 After a year of activity, given the large influx of customers who often could not find space except by reservation, the Tandem has doubled by opening a second office, the Tandem in Via Sedile di Porto, in the heart of the university area, where the meat sauce is placed side by side. the classic Genovese and international meat steak. In the summer of 2015 the take-away Tandem d'Asporto opens where you can bite into meatball sandwiches in the break between one lesson and another, or late at night. In May 2018 a new office opens in Piazza del Gesù, where the Ragù is flanked by two other extraordinary dishes of Neapolitan slow food cuisine: the Genovese di Carne and the Genovese di Polpo, creamy and delicate, also accompanied by the more traditional pastas , up to today where Tandem is present with 6 restaurants and where the pleasure of good food is declined in different forms. Tandem is therefore pasta, pasta, pasta but also grilled meats, cheese platters and cold cuts chosen from regional excellences, and an excellent alternative in first and second courses for vegetarians and vegans. Great attention is given in all our offices to food intolerances and all the sauces – uncontaminated – can be served with gluten-free pasta, just as most of the starters and main courses are gluten-free.