Visit the islands of the Gulf of Naples
Visit the islands of the Gulf of Naples or to put it precisely the STUNNING islands of the Gulf of Naples. The islands of Capri, Ischia, and Procida complete the glorious mosaic of the Amalfi coast. All three of them deserve a visit for all the right reasons. All the charm of the glorious Italian countryside seems to be condensed in these jewels of the Mediterranean. Capri is the most famous and glamorous of the three but that doesn't mean Ischia and Procida lack in beauty.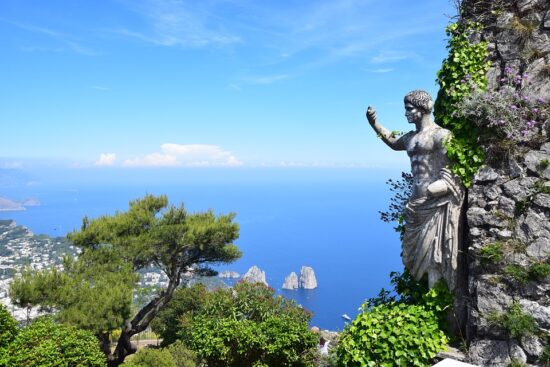 Capri is the summer residence coveted since ancient times and the land of poets, writers, and legendary characters. Everything is alluring in Capri: from the spectacular gardens of Augustus to the Certosa di San Giacomo, to the wonderful flowery villas, including Villa Jovis, the famous residence of Emperor Tiberius, which dominates the entire Gulf of Naples, the Amalfi Coast and the port of Marina Grande.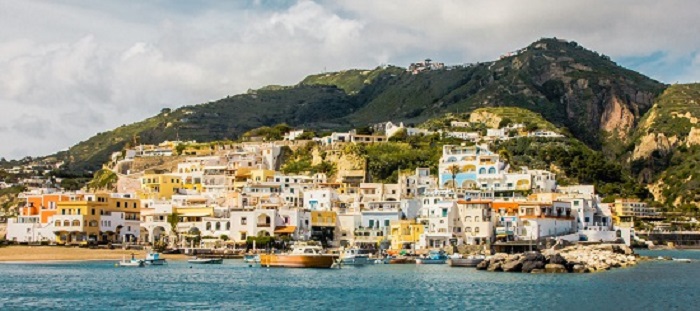 Ischia is the largest island in Campania, it is only half an hour from Procida. Ischia welcomes over 6 million visitors a year, attracted by a vast and morphologically varied territory. Ischia Ponte is a charming old town characterized by alleys and ancient shops, while Ischia Porto is a small fishing village.
The Aragonese castle, in Ischia Ponte, the most visited monument of the entire island, was built by the tyrant Gerone of Syracuse in 474 BC. Procida is the smallest island of the Campania archipelago, it was chosen by great directors as the ideal backdrop for cinematic masterpieces. The Talented Mr. Rirpley is mainly set in Ischia and Procida for the fictional port town of Mongibello.