Spend a day at Schloss Nymphenburg
Spend a day at Schloss Nymphenburg. The Summer refuge of the Wittelsbachs is the Schloss Nymphenburg, its amazing 300 hectares of landscape garden & the adjacent Botanischer Garten. Nymphenburg Palace owes its foundation as a summer residence to the birth of the long-awaited heir to the throne, Max II Emanuel, who was born in 1662 to the Bavarian Elector Ferdinand Maria and his wife, Henriette Adelaide of Savoy, after some ten years of marriage.
A site on the edge of the lands owned by the court, to the west of the city and the Residenz, was chosen for the new building – a location which, at that time, was still a considerable distance out of Munich surrounded by open countryside.
In 1664 construction began to the plans of the north Italian architect Agostino Barelli, who also designed Munich's Theatine Church. Initially, the Italianate Nymphenburg Summer Residence was a mighty cubic pavilion, flanked by the court church, several outbuildings, and a small, walled, geometrical garden.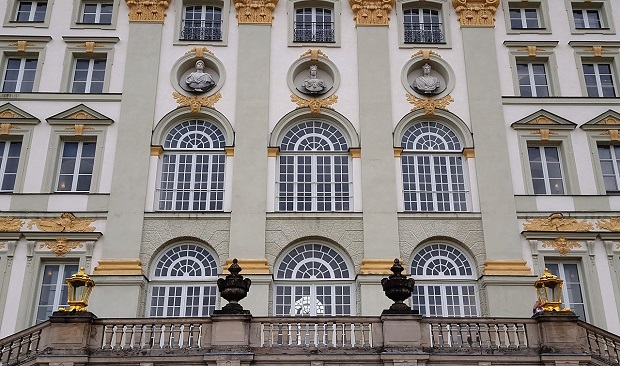 By 1679 the first edition of the palace complex had been nearly finished. The palace acquired its present-day extensive dimensions under Max Emanuel himself (r. 1680-1726). For many years, the palace buildings were used by the Wittelsbachs as a summer residence. Some spaces have their original Baroque decor intact, while others were later remodeled in Rococo and Classical styles.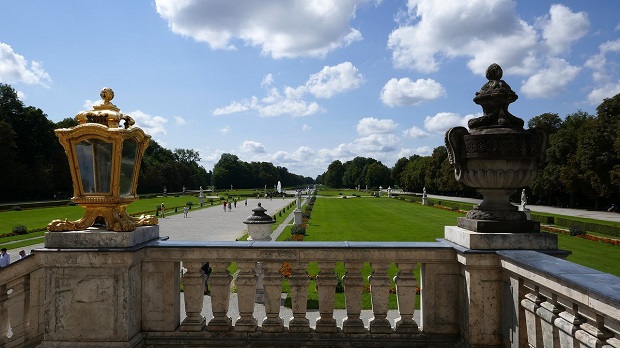 Prominent architects like Giovanni Antonio Viscardi, Leo von Klenze, and François de Cuvilliés were involved in the expansions. The latter created the Steinernen Saal (Great Hall) in which Johann Baptist Zimmermann designed the central ceiling fresco, just two of the many additional attractions at Nymphenburg Palace. Also worth seeing are Ludwig I's Gallery of Beauties and the chamber where King Ludwig II was born.
The palace houses the Naturkundemuseum Mensch und Natur (Museum of Man and Nature), the Porzellanmuseum (Porcelain Museum) where the on-site porcelain manufacturer can also be found, and the Marstallmuseum(Museum of Carriages and Sleighs in the former royal stables) under its wings.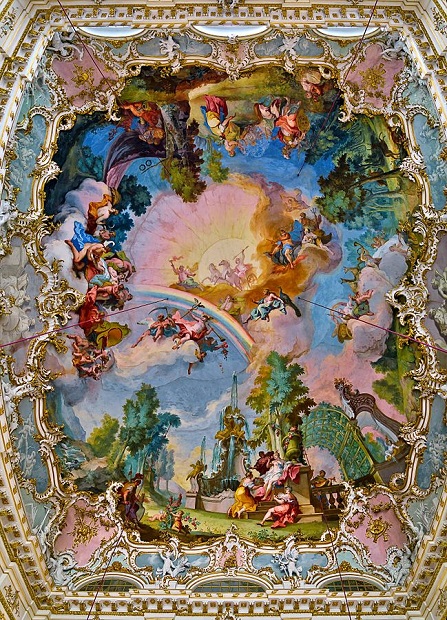 In the expansive palace park, visitors can discover numerous other smaller attractions: In addition to the Badenburg, Pagodenburg, and Amalienburg summer residences as well as the Magdalenenklause hermitage, the 299-hectare-large landscape garden also offers additional architectural gems, hidden sculptures, and picturesque streams and lakes.
Very close to the palace the 21.20 hectares (52.4 acres ) Munich Botanical Garden offers a chance for a botanical journey to the hot and humid regions, to the evergreen mountain forests of the more temperate tropical regions or the hot and arid deserts. You may just want to go for a stroll, for example in the Arboretum, among the rhododendrons, or through the fern gorge. Whatever your choice in this haven of planted tranquility the only thing certain is that this is one of the most beautiful garden-scapes you will ever see.