Fritür
Fritür. Another old-time favorite is Fritür or Friture de la Moselle. It is a dish of small freshwater fish similar to whitebait, traditionally from the River Moselle that are dipped into salt and pepper and washed with lemon juice before they are coated with flour and placed in the pre-heated frying pan of 3/4 of oil & 1/4 of pork fat.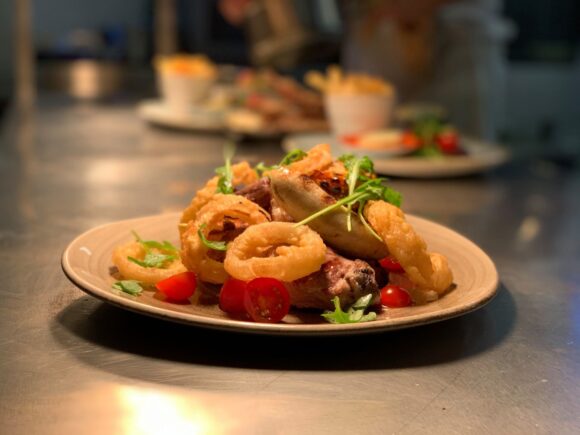 The fish are fried until golden brown and are served on a preheated plate that is garnished with slices of lemon. As friture is traditionally eaten with the fingers it is wise to supply guests with a bowl of fresh lemon water. That is to wash their hands and not to drink. For that purpose, a local Moselle white wine can be a perfect match.
For this dish, there's one place that is pretty famous but it's actually not in the capital. Still, for anyone who has the time, it is a small day trip from it. ​In 1907 the Schmit family opened the Koeppchen inn in Wormeldange, a small town 38 km southeast of the capital. The restaurant quickly made a name for itself with its traditional cuisine and Luxembourgian specialties such as the legendary Friture de la Moselle.
​More than 100 years later, the restaurant has had a face-lift while keeping this tradition. The mixture of tradition and modernity is highly appreciated by the restaurant's regulars. The small town is pretty enough to be worth the small trip and the food is definitely worth the travel.