Hostellerie du Grünewald (4 Star)
Hostellerie du Grünewald (4 Star). The concept of this hotel is rooted in Luxembourg's tradition of great hospitality that is extended by a design approach combining local aesthetics with the right amount of individuality and revitalizing ambiance. Hostellerie du Grünewald is a 4* design-led hotel experience aiming to give guests a memorable time.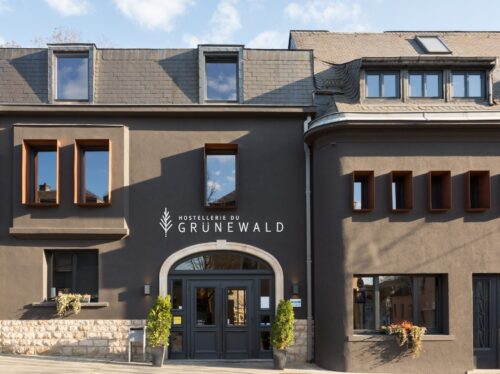 The HDG offers a variety of 25 rooms & 5 suites ranging from 15 to 50 sqm, suitable for daily or long-term rental, all equipped with TV and wireless high-speed internet. The food and beverage spaces at HDG reflect a modern lifestyle and provide dining experiences all under one roof.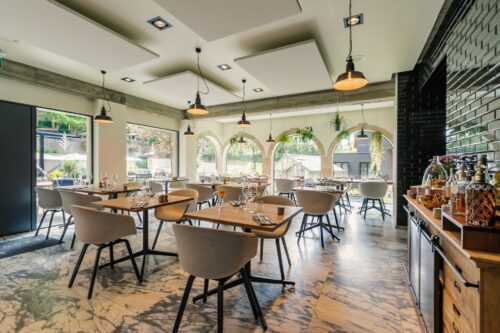 The guests have the choice between having breakfast, lunch, and dinner in the Restaurant, having some Tapas at the Bar, or using the common lounge and penthouse kitchen to meet, network, or prepare their own meals. Rooms with private kitchens are available as well. HDG is an all-day destination with an open lobby, where everyone is welcome whether it's to work, catch up over coffee, cozy up near the fireplaces, or knock back a cocktail or two.