Shepherd's Pie & Cottage Pie
Shepherd's Pie & Cottage Pie. Leftovers from the Sunday Roast were traditionally used as the basis of 2 other staples of local cuisine. Shepherd's Pie or Cottage Pie depending on the meat we use is a very common way for households throughout the world to make use of the leftovers from the big meal of the family.
The practice became pretty common at a time when throwing food was just inconceivable (very rightly so if we may add). While both meat pies are topped with mashed potatoes, the cottage pie is made with minced or diced beef and shepherd's pie is made from lamb..The word cottage was applied to this kind of meat pie around the time the potatoes were first being introduced in the UK because the potatoes were an affordable food for peasants, many of whom lived in cottages.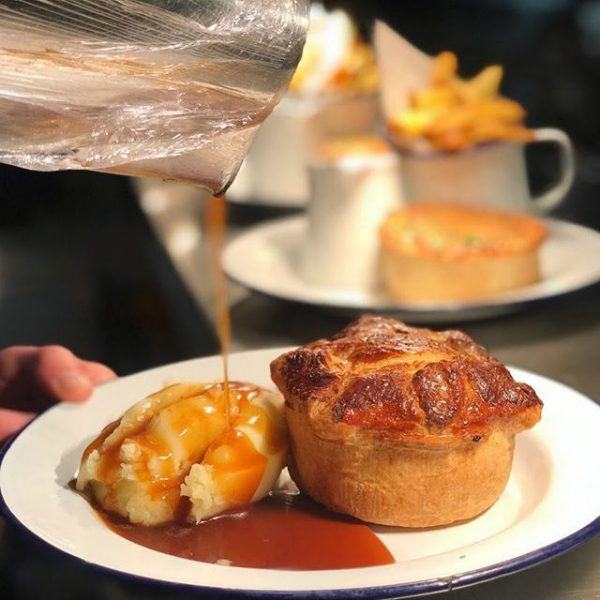 Another branch of Sunday Roast leftovers that has roots in the culinary tradition of London that go back to at least the 18th century is the Bubble & Squeak. The name is said to have derived from the noise the frying vegetables, usually leftovers from the Sunday Roast made in the pan.The main ingredients are potato & cabbage or Brussels sprouts but it can also include carrots, peas or any other seasonal vegetables available. The crunchy side dish is also a common breakfast as well as hangover food.
For some of the best pies in the country you can try Putney Pies & The Vault. The place serves traditional British food, all freshly prepared from the finest local ingredients, a wide range of British beers and cocktails. All meals are freshly cooked to order, if you want fast food this is not for you. Their pies are made by hand in their kitchen from locally sourced fresh ingredients daily.