Pay a visit to the Borough Market
Pay a visit to the Borough Market, the city's favorite food temple. Borough Market has been identified with food in London for more than 1000 years. It has stood at the foot of London Bridge, from the time of the construction of the first medieval bridge, probably in the mid-990s.
The road we know today as Borough High Street acted as a vital artery joining London—a walled metropolis on the north side of the river— to the ports and towns of the south, making it a magnet for farmers, bakers, brewers, and fishermen hoping to sell their wares to travelers. It attracted traders selling grain, fish, vegetables, and livestock.
By the 1270s, the presence of these hawkers beside the highway, on land owned by the crown, was providing stiff competition to London's markets and causing considerable irritation to the City authorities, who responded by banning citizens from crossing over to Southwark to buy "corn, cattle, or other merchandise".
Any disgruntlement was eased in 1406, when Henry IV granted London "assay and assize of bread, wine, and ale and other victuals" traded at Borough Market, and completely assuaged in April 1550, when Edward VI sold control of Southwark to the City for £1,000, creating the wonderfully-named Ward of Bridge Without, at the heart of which stood this busy bazaar.
In 1755, the market was closed down by the Parliament, but a group of Southwark residents raised £6,000 to buy a patch of land known locally as The Triangle, once the churchyard of St Margaret's, and reopened the market in 1756. The Triangle is where you'll find modern-day Northfield Farm and Furness Fish and Game, in the heart of Borough Market today. Despite its loaded history, this market is not a museum space. It is still a bustling, vibrant community of over 100 individual food stalls that continues to feed the British capital.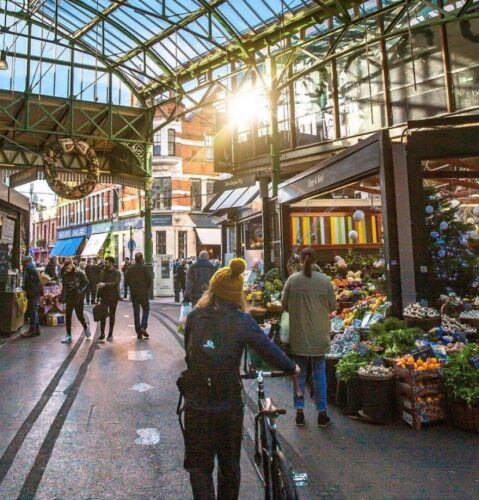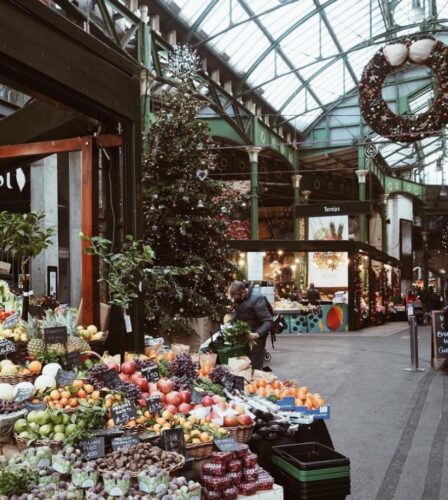 Alongside the original fruit and veggies stalls, bakers and butchers now sell a huge variety of British and international produce. You could spend hours in this market just looking around immersed in seducing smells coming from all sorts of fresh & cooked food.
From fresh pasta to truffles & oysters, the spectacular array of tasty delights will fire your taste buds & probably make it impossible for you to leave this place without having a bit of something in your stomach too. In this foodie's paradise, you can eat your way around the world if you want. The only drawback is your stomach's limited capacity.
.