Santiago de Alfama Boutique Hotel
Santiago de Alfama Boutique Hotel. The Santiago is a family-run Boutique Hotel housed in a fully restored 15th-century palace. The hotel is snuggled equidistant between St George's Castle and the beautiful Look-point – Santa Luzia – with views that ripple down the hillside littered with white-washed churches, terracotta rooftops and down to the Tagus river – where the blue of the water meets the blue of the sky, all framed in a riot of pink and purple bougainvillea. At Santiago, they source locally and incorporate the wonderful local produce in Audrey's restaurant, named after the owner's daughter. A fierce believer in animal welfare, sustainability, and all things yummy – a beautiful human being that wants to spoil and indulge.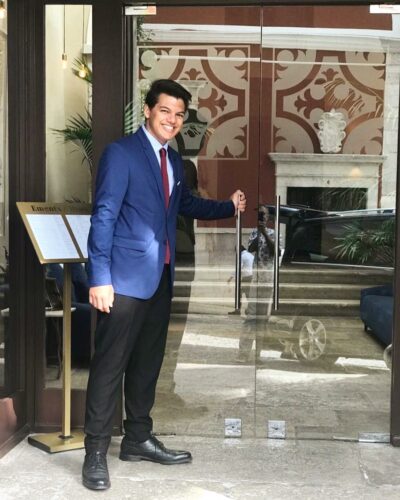 At this hotel, you will find one set of interconnecting bedrooms. One Deluxe King Bedroom, which is next door to Classic Alfama Bedroom has been arranged as either a king or twin room. You will have other options that are rooms side by side to each other, a Superior King Bedroom next to a Classic Alfama Bedroom (Double or Twin Beds) and the other is a Deluxe King Bedroom (where the beds can be twinned), which is next to a Classic Alfama Bedroom.
The Classic Bedrooms are cozy and bright, the Superior King Bedrooms offer a little more space, one with access to the courtyard garden and our Deluxe King Bedrooms are spacious with free-standing baths as well as separate rain showers, one with access into the courtyard. The Santiago Suite on the fourth floor, has the best view in the house, looking out over Alfama across the Tejo River. Four spacious and bright Junior Suites with a seating area within the bedroom. More