Night without Fado is a night wasted
Night without Fado is a night wasted. Portugal's famous music treasure trove called Fado has two main styles. There's Coimbra's way and there's Lisbon's way. Lisbon's Fado is always sung by a solo performer accompanied by guitarists playing the 12-stringed Portuguese guitar & the six-stringed viola. This cultural symbol of Portugal is a genre you need to immerse yourself in when you visit the capital. Lisbon music tradition will bewitch you with its smooth melancholy and soft sounds.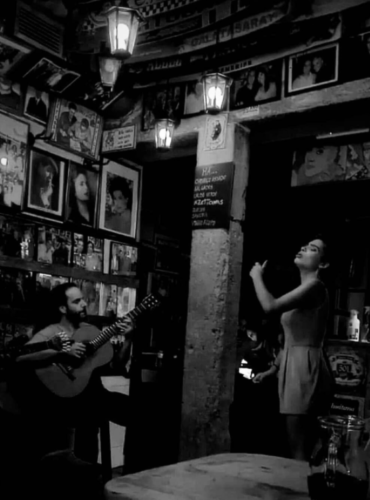 There are lots of places one can enjoy a live performance of Fado in Lisbon and in case it ends up you fancy the music you could have a different live show for every night. If you want a suggestion from us then A Tasca do Chico in Bairro Alto is a pretty decent joint with free live music performances on Mondays and Wednesdays and traditional Portuguese food to pair the music with.