Wawel Cathedral
It is a common trait of most European cities to have a historic course that is formed in many ways by the historic events that take place in their main Cathedral, in this case Wawel Cathedral. In this particular case, the case of the Royal Basilica of Stanislaus & Wenceslaus situated in the heart of old town, this couldn't be more true. Wawel Cathedral as it is widely known, is not a city symbol. It is a national symbol. To be accurate it is THE most important national symbol for Poland.
In its almost 1000 years of life it has served as the burial place of sixteen Polish Kings, of two Polish saints & several other national heroes, revolutionaries & national figures. The royal tombs, located inside the cathedral,  in specially built chapels, are themselves amazing works of art. King Casimir III's marble sarcophagus for example is considered to be one of the most important sculptures of its period in the whole European continent.
Other notable features include the Romanesque 11th century Crypt of St. Leonard and the giant Zygmunt bell built in 1520 and rung only in the most significant moments in the history of the nation or the papal church. On the cathedral's official website two enlightening summaries of the immense importance of this structure according to the Poles.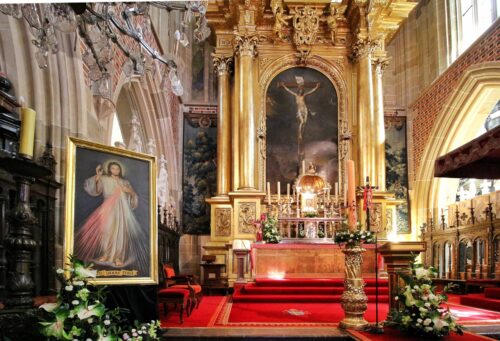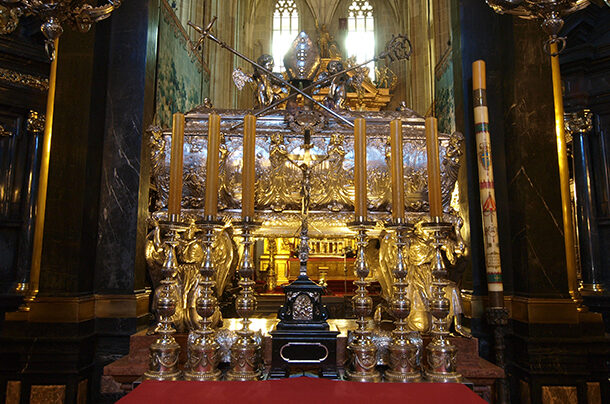 According to Stanisław Wyspiański " Here, everything is Poland, every stone and every little thing. Whoever enters it, becomes himself part of Poland , part of its construction. Here we add a measure to this body – and only now, within these walls, are we Poland ourselves".    Pope John Paul II said in 1964 We are all well aware that to enter this Cathedral can not be without emotion. More I say, you can not enter it without the internal tremor, without fear because it contains in it – as in almost no Cathedral of the world – the enormous size, which speaks to us in all our history, our entire past. "  More