Visit Rakowicki Cemetery
Visit Rakowicki Cemetery. A walk through the Rakowicki Cemetery (Rakowicki Cmentarz) is an experience so out of this world  (literally) that can easily pass with the visitor returning to the land of the living only because of the urge to overuse his/her camera. This vast cemetery of 42.000 m² is filled with impressive tombs, sculptures, and mausoleums of thousands of people among them, heroes & artists of national significance.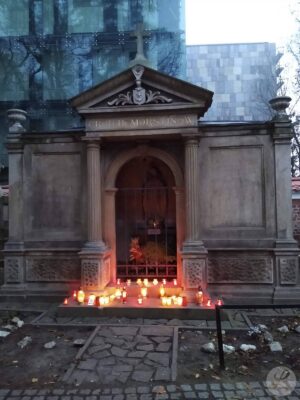 This amazing necropolis is a national monument of great historical & artistic value. A place that will make you feel like you are starring in a Hollywood blockbuster. A great place to fill up your photo album or contemplate more spiritual matters. If you happen to be in the city at the 1st or the 2nd of November, during the All Saints Weekend you will witness its special decoration with thousands of candles that can make this even more spectacular.