Locale Firenze (Cocktails)
Locale Firenze (Cocktails). A historic building in the center of Florence becomes the seat of a restaurant with a refined and current gastronomic proposal. The hidden entrance precedes the sumptuous courtyard of the bar where cocktails are served under a wonderful starry sky. The Concini Palace that houses Locale Restaurant Bar has an extensive and unique history strongly tied to Florentine politics during the time of the Medici family. Undergoing a recent restoration, the space has been brought back to life.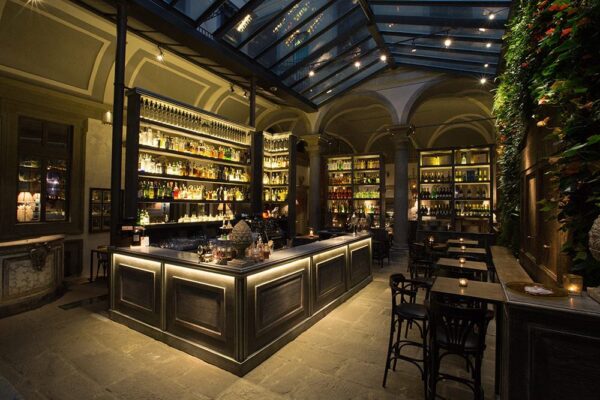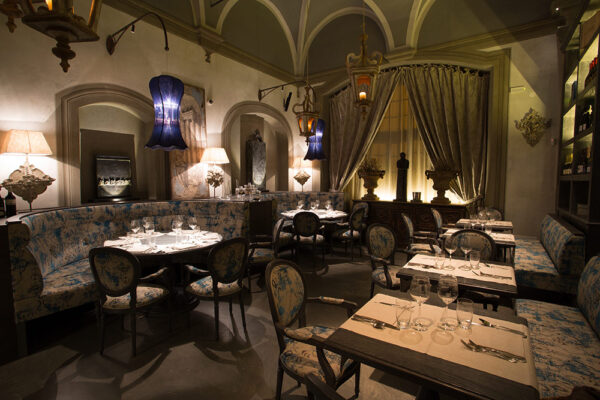 The remarkably preserved Concini Palace is a time machine that takes us back to the 1200s and 1500s. Its first owners were the Bastari Rittaffè family in the 1200s, and the palace is situated in the historic noble quarter of the city. After major extension works in the 1500s, the palace became the residence of Bartolomeo Concini (1507-1578), Jurisconsult and Minister Plenipotentiary to Cosimo I de' Medici (1519-1574), a post comparable to today's Prime Minister.
Bartolomeo Concini was the most influential diplomat of the time. It was his diplomatic pressure on the Pope that Cosimo I was granted the title of Grand Duke in 1569 and the foundation of the Order of the Knights of St. Stephen in 1561, Cosimo's first tactical move towards founding the Grandy Duchy of Tuscany. The place oozes Florentine charm and is definitely THE one if you're looking for the coolest place to have your drink. More