Brac Libreria di Arte Contemporanea (Vegetarian – Vegan)
A library dedicated to contemporary arts, a space of thought devoted to the consumption of art and food.
Languages ​​and fragrances coexist within the Brac born from the need to express the most natural function of daily life: feeding on information and dishes, ideas and experiences in order to enhance the knowledge and sensitivity of art, of an art in continuous expansion capable of tracing deep signs.
The Brac was born in May 2009 and has established itself as a point of reference for all lovers of cooking and contemporary art. The formula "library with kitchen", a novelty in the city landscape, blends the history of his passions, those of the owners Sacha and Melisa: an imaginative chef specializing in vegetarian and vegan cuisine in love with comics and illustration and a bibliophile with interests in contemporaneity in all its expressive forms (art, theater, dance, cinema, photography).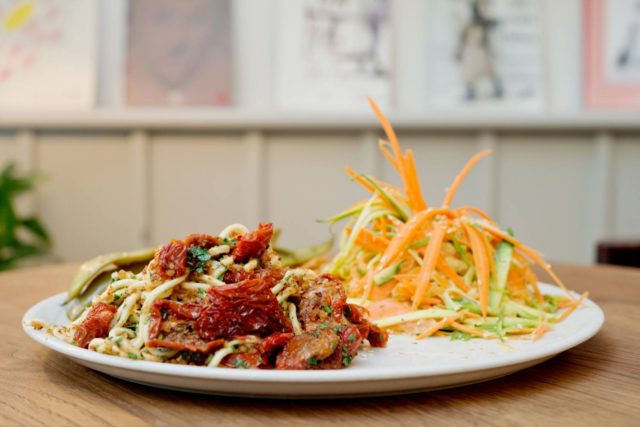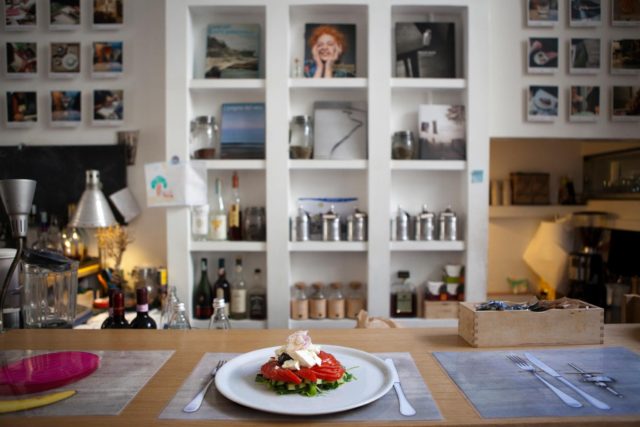 The Brac houses bibliographic collections dedicated to contemporary arts. The investigated arch-temporal space is attributable to the last twenty years. Inside the library it is possible to consult and / or purchase texts of architecture and design, photography, cinema, video art, theater, dance, illustration and graphics, painting, sculpture, performative arts, comics.
The cuisine of the Brac offers vegetarian and vegan menus, freshly prepared, with seasonal ingredients.
Some of the products used for the preparation of the dishes administered are of biological origin or from local companies.
More: