Day trip to Cinque Terre
Day trip to Cinque Terre. If you are one of those people who cannot fathom a vacation without contact with the sea, then this next-day trip is tailor-made for you. The trip from Florence to the Cinque Terre, those charming five fishing villages on the Ligurian coast has become immensely popular for both Italians and tourists alike.
Although driving can appear to be faster, covering 163 km from Florence to Riomaggiore (the easternmost and largest of all five villages) in less than two hours, it requires challenging navigation through winding, steep, and narrow cliff roads toward the coast and overpriced parking spaces at the end of the route.
The train takes a little longer (2h & 40 min), but it's a small price to pay for the ones that are not keen on extreme-sport-like driving. The Cinque Terre (five towns) is a string of five fishing villages perched high on the Italian Riviera (region Liguria) which until recently were linked only by mule tracks and accessible only by rail or water.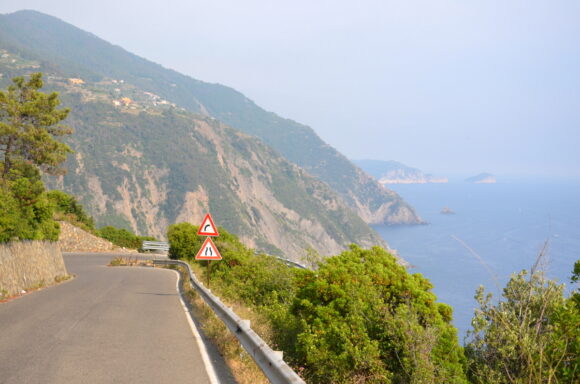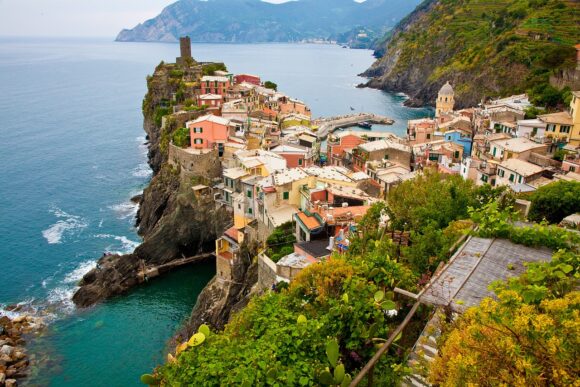 An ancient system of footpaths is still the best way to visit the five villages: Monterosso, Vernazza, Corniglia, Manarola, and Riomaggiore. The Cinque Terre is famous for its beauty. Over centuries, people have carefully built terraces to cultivate grapes and olives on the rugged, steep landscape right up to the cliffs that overlook the Mediterranean Sea.
The breathtaking views of harbors far below the wild but hospitable coastline along with the medieval fortresses and plentiful vines and vibrant colors make this a memorable holiday. The Cinque Terre, recognized in 1997 by the Unesco Mankind's World Heritage, are today a National Park and Protected Marine Area with the aim of protecting this great cultural heritage and natural environment. Description and pictures by:  http://www.cinqueterre.eu.com/en