Nobis Hotel Copenhagen (Five Star Hotel)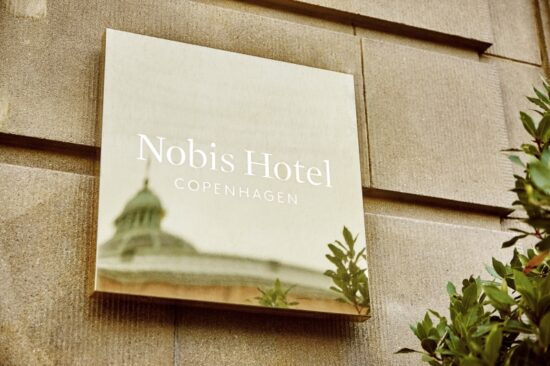 Nobis Hotel Copenhagen is housed in a historic 5,500 square meter landmark building erected in 1903. Originally designed by architect Martin Borch, Royal Surveyor in Copenhagen from 1903-1923, it is one of the first concrete building structures in the Danish capital. For many years, it housed the Royal Danish Academy of Music.
The Royal Danish Academy of Music housed in the building of Nobis Hotel Copenhagen between 1972-2008. During this time, what is now the hotel's reception area had a small glass cubicle and the lobby was full of lockers and coat hangers. The music students would eagerly round up at the glass cubicle every morning, waiting to be assigned with their class room of the day by a class room coordinator.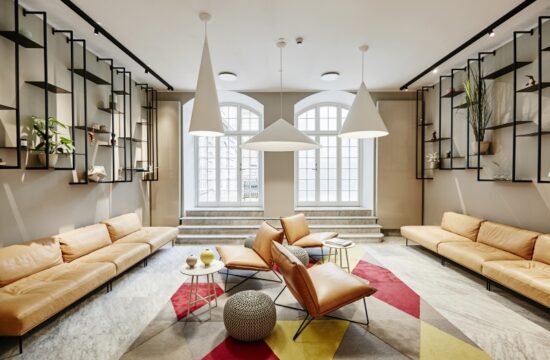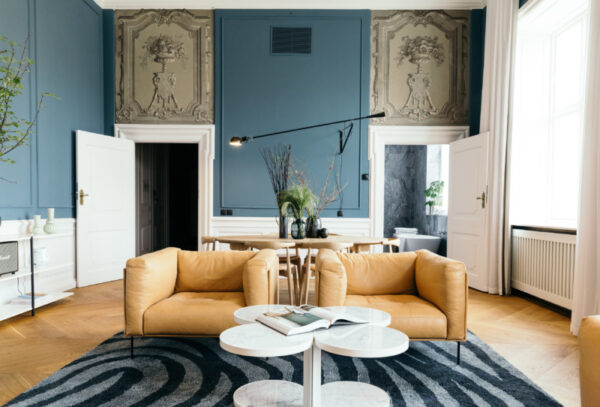 The magnificent main staircase of Nobis Hotel is still the exact same marble staircase as it was during this time. Being a natural center of attention, the staircase would turn into an extra special space during the yearly Christmas gala. A small orchestra would stand under the staircase on the reception level, while the staircase was filled with carol singers, starting at ground level and all the way up to third floor. Christmas carols would ring through the entire space and create beautiful, warm and magical moments.
The high ceilings of the building were, and still are, incredibly suitable for acoustic instruments. What is now our precious Nobis Suite used to work as a small concert hall for special events, and was also the audition room for potential new students. The Penthouse areas belonged to the violin and cello players, while the basement hosted the percussion groups – allowing them to be exactly as loud as they wanted to be. More