Salon 39 (Bar Restaurant)
Salon 39 is a cocktail bar and restaurant in the Frederiksberg neighborhood of Copenhagen. It is a small place with an amazing ability to mix a few ingredients together to create outstanding flavors in both food and drinks. It started out as a cocktail bar founded by two friends from Copenhagen, a Michelin-star-trained chef and a trained bartender from Hotel Vier Jahrzeiten in Hamburg. They wanted to create a great cocktail bar while serving a few simple dishes and snacks so people would not leave their bar to go get food elsewhere.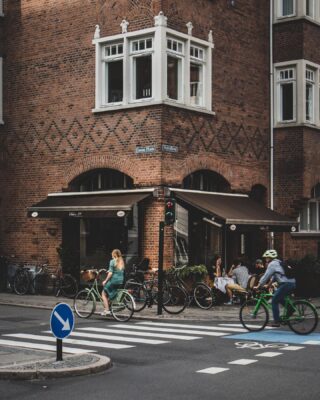 Food is prepared with lots of love and great ingredients, cocktails are made with the best liquors imported from around the world; Pisco from Chile and Peru, Bourbon from small American distilleries and homemade infused vodka and cognacs. One of the coolest things to do is sit at the bar, let the bartender surprise you with new concoctions and listen to him chat with off-duty cocktail bartenders from around Copenhagen who somehow always hang out at Salon 39.
Don't be surprised if the topic is something geeky, like how to make the perfect ice cube for shaking cocktails. The decor is dark and somber. The soundtrack is vinyl jazz records. One of the main reasons why the locals love this place is their insane passion for making sure that both food and cocktails are the very best. Not the most fancy, but the very best. Description by http://www.spottedbylocals.com