Krebsegaarden Restaurant (Romantic)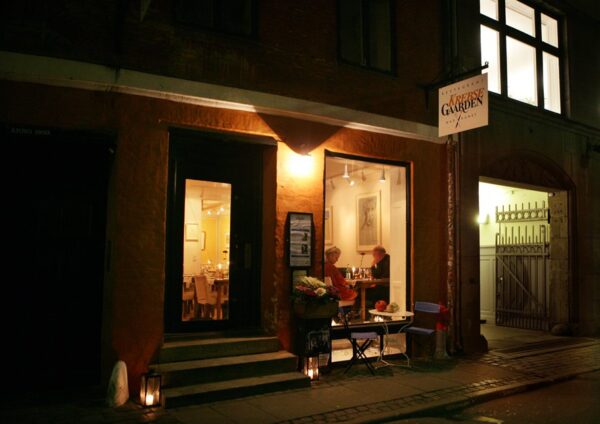 Krebsegaarden Restaurant. Great dining for the most demanding, just off the beaten path. If you think the blending of different arts is a great idea then you have no choice but to appreciate Restaurant Krebsegaarden, a fine restaurant that works as an art gallery at the same time. Its intimate artistic atmosphere can easily turn  fine dining into a romantic evening.
The reviews range from glorious to excellent. Being just off the beaten path for most tourists, is just a small price to pay for such a gem. Great service and inspired food makes a killer combo that is definitely worth your money.