Spend a day at Bakken park
Spend a day at Bakken Park. Dyrehavsbakken (The deer park hill) or commonly known as Bakken (the Hill) is the world's oldest operating amusement park.  It is located about 10 km north of Copenhagen. It started operating back in 1583 and today has almost 2.5 million visitors per year. The popular attraction was created after the discovery of a natural spring inside the park, that was believed to have healing properties.
The large crowds attracted by the spring attracted the entertainers of that time and that was it. The green haven, home to thousands of free-range deer is packed with rides of all sorts, some for young children and some for older ones, entertaining games, gaming halls and machines, and about 40 restaurants & bars including some that offer live music.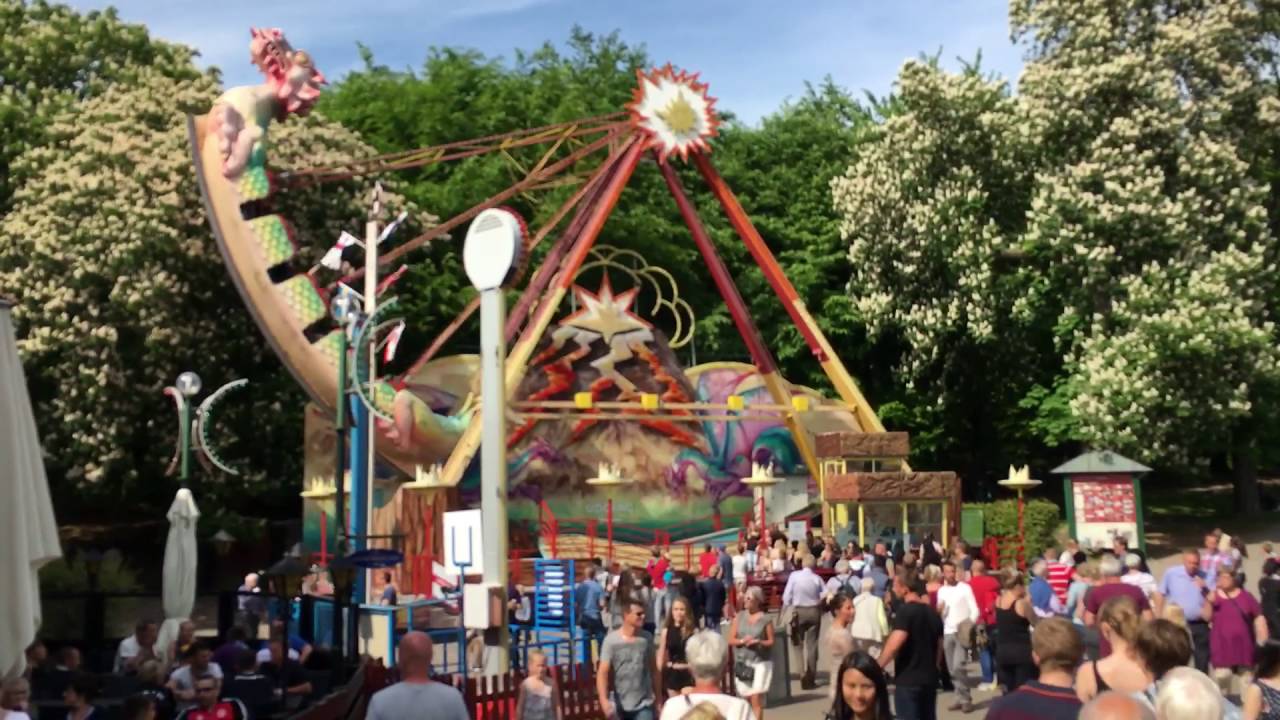 Clowns, animals, horse rides, ice cream shops, bakeries, a music hall with cabaret singers, a circus parade, and lots of people having picnics on a clear day, all these with free admission. It is surely worth a few hours, especially during the Summer months. More