Kaltsunia
Kaltsunia. Another local delicacy that one can find in every house & tavern of Chania especially during the Easter days since it's a custom to bake them before and during Holly Week in Crete when anyone can detect their smell in the air, is famous for all over Greece, Cretan kaltsúnia. Flour, salt, olive oil, water & rakí or tsikudiá as the local fire water is called in Chania, are all mixed & knead until they form the dough that will enfold a mix of spinach & other greens along with some finely chopped onions.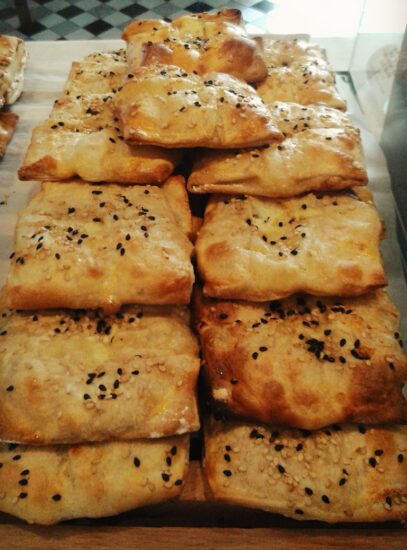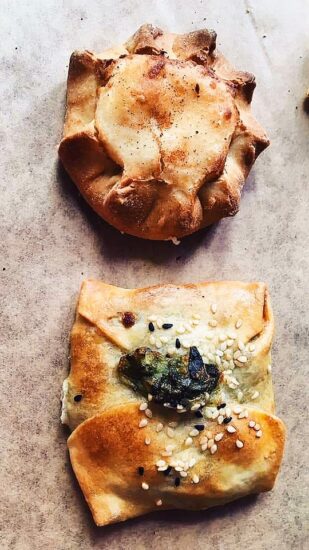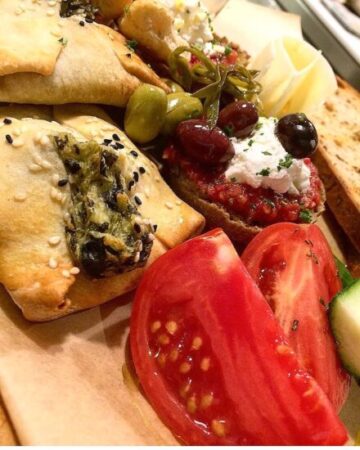 The kaltsunia are then sprinkled with sesame seeds and fried just for a few seconds before they go into the oven where they stay until they become crispy and golden brown. The mixture of the filling can also be a mixture of greens with …well you can guess by now…yeap..mizithra" cheese.
There is a category of kaltsunia that contain solely cheese. Those can include mizithra, anthótyros, xynomyzithra, and maláka…unknown words to most non-Cretans these are all different varieties of local cheese. Well, the last one is also a famous Greek word but let's not get into that.  Try some freshly baked kaltsunia along with a few shots of Cretan raki and you'll feel like a local King / Queen.