Calamari and Cuttlefish
Calamari and Cuttlefish. Another treat from the seas you must try in Chania is the calamari. Cut into round-ring-shaped slices & seasoned with salt, pepper & flour the calamari is deep fried in extra virgin olive oil before it ends up on your plate with large chunks of freshly cut lemons on the side. It can also be served stuffed with feta cheese & herbs. The overall simplicity of this delicacy is disproportional to its tastefulness. For some reason, the treats from the sea taste so good in Chania that going for the meat would be a waste really.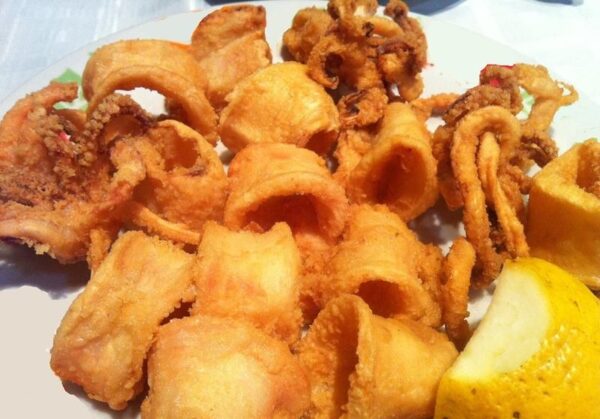 Cuttlefish with greens is another sea-food miracle of a dish. The recipe of success dictates that the squid is boiled in its own liquids, with a bit of water, olive oil, onions, garlic & dill. The greens, usually fennel, spinach, and avroniés (Cretan variety of wild asparagus) are added along with some lemon juice, salt & pepper until the liquid is absorbed. Another great choice is cuttlefish cooked in its ink or better yet cuttlefish cooked in wine (lord have mercy). The list of top-notch choices when it comes to seafood in Western Crete will more than cover your palate fantasies.