Villa Meliti (Villa)
Built with love and run with enthusiasm, Villa Meliti is an ideal residence for a dream vacation, designed to satisfy your need for relaxation and peace combined with your desire for exploration, as a result of its strategic location. With a distance from Chania town five km and easy access to the National Road, the Villa can offer a variety of options for making your stay in Chania unforgettable.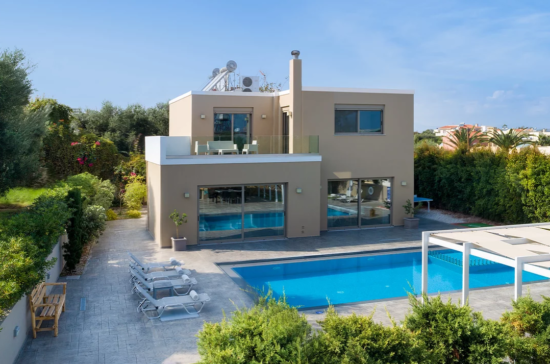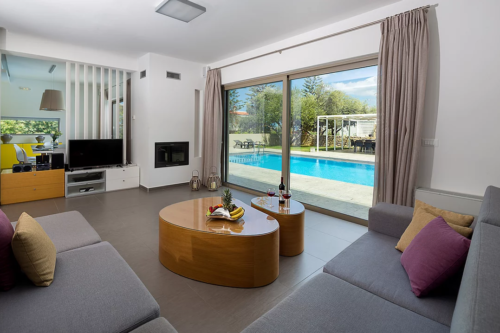 Visit beautiful beaches and untouched coves, small villages, and scenic gorges, and taste the famous Cretan cuisine. Enjoy a stroll at the old harbor. Many have sung for its beauty, many have fallen in love with it, inspired by it, and many have returned again and again. Wander along the ancient Venetian city with its narrow stone alleys, enjoy the architecture of the buildings, and let yourself travel in time.