Mon.Es Restaurant (Fine Dining)
At Mon.Es Restaurant you will savor the exceptional dishes of the Cretan Cuisine and local gastronomy, you will experience a journey of flavors and aromas in an environment oozing Crete, Culture and History in an amazing and recently renovated 500year old Venetian building.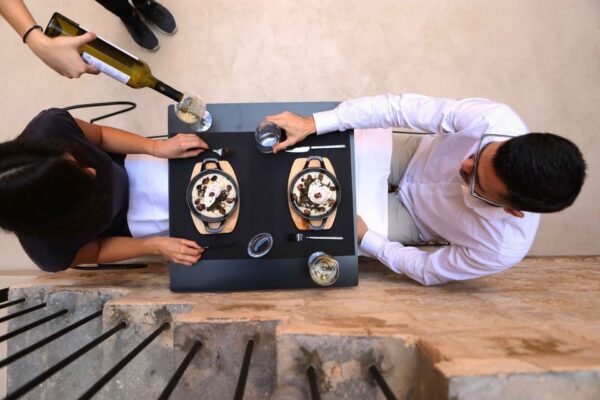 A menu that is derived, to combine the Mon.Es owners' family memories, when spending their childhood summer holidays in Crete, the uninterrupted quality of the Cretan land, a beautiful blend that will lead you to tasteful destinations. Each delectable dish evokes a sense of romance and a memory/story.